How to Fix Error -1?
If you still encounter the Error -1 code after update the program to the latest version, please refer to the following solutions for a try.
Solutions:
1. Please try again later or change your Conversion Mode in the output setting.
Suggestion: When you encounter Error -1 code, it indicates that an unknown error occurred in the program, resulting in a failure to successfully convert the file. So we suggest you to try again later or change your conversion mode in the output setting.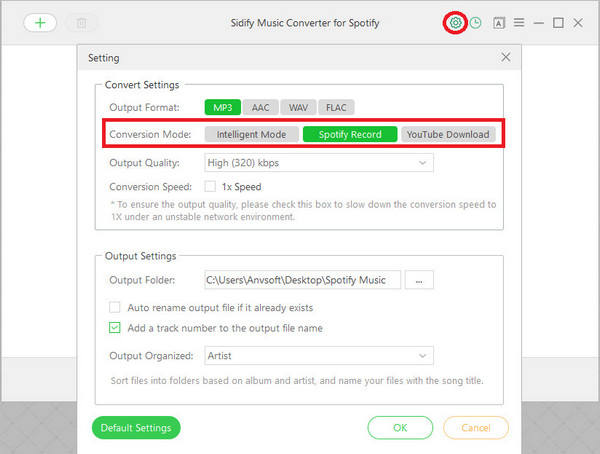 If above solutions still cannot fix your problems, please provide the following information to our support team via [email protected]. We will submit your feedback to our developer and inform you if the solution is available.
Which Windows OS are you using? 32 bits or 64 bits?
What is the output format you choose?
Please send us two log files of Sidify. You can find them by going to the Sidify program, Menu > Open Log File. They are called log.txt and record.log.