Apple Music Festival 2016: What You Can't Miss
The Apple Music Festival is a music concert series held by Apple, Inc.; first held in 2007. The event was previously called the iTunes Festival until Apple Music's launch in 2015. Free tickets are given to Apple Music, iTunes and DICE users and fans, who live in the United Kingdom, through localized prize draws. Performances are also streamed live and available to view afterwards, free of charge, for Apple Music members on their Apple TV, iPhone, iPad, iPod touch, Mac, PC, and Android phones.
In 2015, Apple made some significant changes to the festival, which was called the iTunes Festival in the years before the launch of Apple Music. Prior to 2015, the event lasted for a full 30 days, but was scaled down to 10 days with the revamp. Apple also now offers the music festival performances live and on-demand in the Apple Music App.
Though this is the second annual Apple Music festival, Apple has been holding the festival for a total of 10 years, so 2016 marks the 10th anniversary music event.
When and where is the Apple Music Festival 2016 being held?
Apple announced that its 2016 Apple Music Festival will take place from September 18th to September 30th at the London Roundhouse.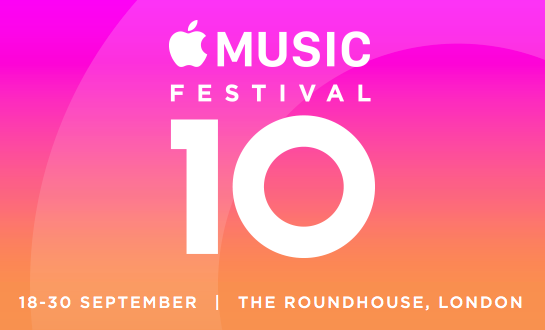 Who is playing at Apple Music Festival 2016?
Apple has signed up 10 artists to take the stage at Camden's iconic Roundhouse venue, and the Music Festival will commence on September 18th with Elton John as the opening act. The 1975, Alicia Keys, OneRepublic, Calvin Harris, Robbie Williams, Bastille, Britney Spears, Michael Bublé, and Chance The Rapper will all participate in the Apple Music Festival this year, and there's bound to be some impressive warmup acts helping them out. Unveilings will be done gradually in the weeks leading up to the event, with most new information coming from Beats 1 Radio.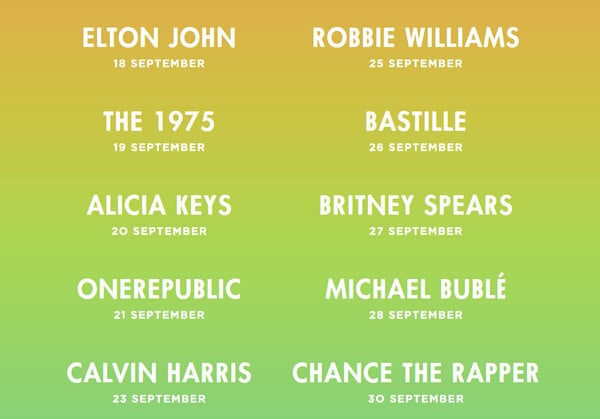 How to get tickets for Apple Music Festival 2016?
If you're a UK resident you can apply for tickets to each night over at Apple's Music Festival site, and for everyone else you'll have to stream the performances live or on-demand. Unlike in previous years, to watch the shows online you will have to be a subscriber of Apple Music, which requires you to be a paid member. If you are not a subscriber yet, would be a good time to start the Three-month free trial.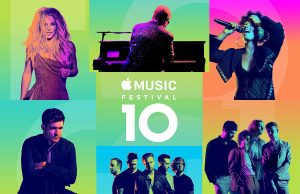 ---
How to Enjoy Apple Music Content on Any MP3 Players?
You may wonder to keep your idol's exclusively albums from Apple Music to your computer or transfer them to other portable MP3 players for enjoying anywhere. But it's a pity that transferring Apple Music to MP3 players is no easy job at all. Because part of reasoning for that was the way DRM copy protection is applied to tracks through the service, which prevents you from copying any Apple Music to other portable players for playback.
Of course, you can still create a backup copy with Sidify Apple Music Converter (Mac version/ Windows version) and transfer your Apple Music exclusives to any MP3 players. As Sidify Apple Music Converter could strip the DRM from Apple Music resulting in portable, DRM-free versions of your purchased movies to use as you wish. After converted, all ID3 tags and metadata will be kept successfully.