Best 4 Methods to Block Ads on Spotify
Spotify is probably one of the best streaming music service. The best thing about Spotify is that the app is completely free to use, however one of the biggest flaws is that unless you're willing to pay for their premium service, you're stuck listening to annoying ads in between songs and every time you skip a track. This is a massive pain for most of Spotify free users. Allthough Spotify puts an infinite music library right in the palm of your hands with ease of access regardless of wherever you might be, no one likes ads interrupting their streaming jams. In order to help some users enjoy Spotify music better, we'll focus on how we can block Spotify ads in this article.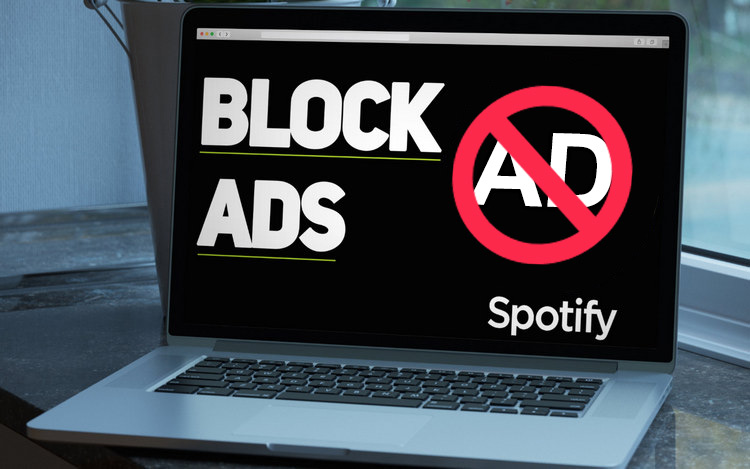 Upgrade to Spotify Premium
Everyone loves Spotify, but are tired of it's ads that keep coming between songs. If you don't mind paying extra money for removing the ads, the most common way is to upgrade your free account to Spotify Premium and you will be charged $9.99 per month.
After getting Spotify Premium, you can listen to any track, album, artist, or playlist you like with unlimited skips and get the ability to listen to higher quality audio streams as well as download Spotify music for offline listening.
How to Get Spotify Premium:
Tip: If you've never had Premium before, try it for free!
1) First, navigate to spotify.com from your browser and login to your existing account or create a new one.
2) Click GET PREMIUM. Enter your payment details and click START MY SPOTIFY PREMIUM.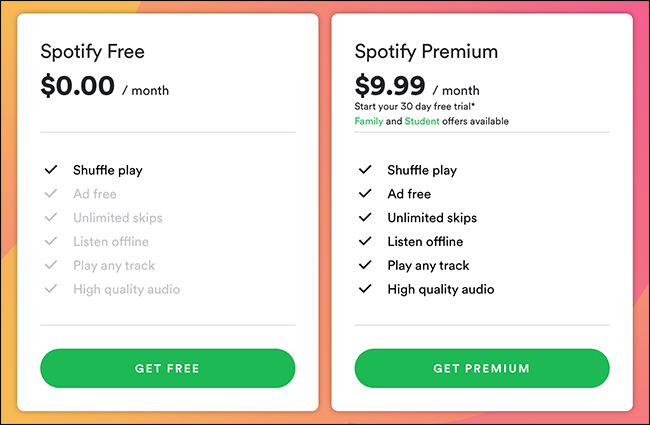 Download Spotify Music with Sidify Program
Ads can be blocked by anyone on Spotify but the normal process is to make payments. However, lots of users have been bypassing the monthly fee of $9.99 to enjoy Spotify Premium service effortlessly by using some third-party softwares, like Sidify Music Converter for Spotify.
Sidify Music Converter for Spotify is a professional Spotify music to MP3 converter, that can easily remove DRM protection from Spotify song, album and playlist (even supports converting podcasts on Mac). This Sidify program does an excellent job of removing DRM protection from Spotify music/ playlist and convert these music to MP3, AAC, FLAC or WAV format, while removing Ads and keeping original audio quality. Sidify Music Converter also preserves important metadata like title name, artwork, artist, album, art cover, track number, etc.
How to Use Sidify Program to Download Spotify Music and Skip Ads:
In this following, we'll show you the detailed steps to download music from Spotify to MP3 and remove Ads with Sidify Music Converter for Spotify. This program is useful for Spotify premium user and free user to get high quality Spotify music.

Things You'll Need:

A Computer running Mac OS or Windows OS;

Spotify is well-installed;

Sidify Music Converter for Spotify;
Step 1: Download Sidify program at first. Then click on the setup file to install it.
Step 2: Launch Sidify program and click on the "+" button and add the song, album or playlist you wish to convert from Spotify. Once you have added the songs, click the "OK" button.
Step 3: If you wish to change the settings for song formats, click on the settings icon in the top right section of the interface. There you can change the output quality, conversion speed and the format you want the songs converted into.
Step 4: Click the "CONVERT" button and wait a few moments to enjoy your favorite songs. You can view the songs you had previously downloaded by clicking on the history icon placed right next to the settings icon.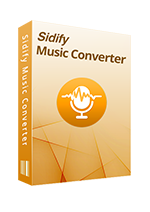 Key Features of Sidify Music Converter for Spotify:

Remove DRM and convert Spotify music/ Playlist to MP3, AAC, FLAC or WAV;

Preserve the quality of the original audio; Keep ID3 Tags and all metadata;

5X faster conversion Conversion Speed; Simple and innovative user Interface;

Highly compatible with the latest Mac/ Windows OS;

Fully support Windows 10 store version of Spotify.
Block Ads in Spotify via Host File
The third method is to modify your host file on your Windows and Mac computer, using the Spotify ad URLs and blocking them in your systems hosts file. With this method, you can also navigate freely and play any Spotify track since no ads are queuing up.
1) For Windows user: The hosts file in Windows is located in the following path C:\Windows\System32\drivers\etc\hosts. After editing the file (you will need Administrator's privileges) refresh the DNS cache with ipconfig /flushdns.
For Mac user: The hosts file in OSX is located in the following path /etc/hosts. The file can be edited from Terminal with sudo vim /etc/hosts or sudo nano /etc/hosts.
2) Paste the list of hosts found here at the bottom of the file.
3) Replace the old file you copied with the edited.
4) Relaunch or open Spotify.
Using Spotify Ad Blocker - EZBlocker
EZBlocker is a simple-to-use ad blocker for Spotify, that makes sure you won't get disturbed when an ad pops up but simply brings a pause in between two tracks, muting the ad into the background. With this method you can also navigate freely and play any Spotify track since no ads are queuing up. No setup requirement is needed. Users can drag the program's files into any folder and run there. To install, just download it from the website below and follow the steps as following.
1) Download EZBlocker from here no installation required.
2) Run the EZBlocker.exe application with the right mouse click and then selecting "Run as Administrator".
3) Now you will see a small dialogue box appeared on your screen.
Select the first two options: 1- Mute only Spotify; 2- Disable all ads ( Experimental).
Now it starts running automatically in the background and will be surely blocking all your Spotify ads without any hassle.
Tip:
#1: EZBlocker requires the desktop version of Spotify (not support Windows Store version), Windows 8/10 or Windows 7 with .NET Framework 4.5+.
#2: Although EZBlocker is great free application. Its only shortcoming is that it always displays a notification regardless of ads or a song. Which means users could end up accidentally muting a song. Other than that it's simple and pretty handy for what it does.
Final Words
If you want to block pop up Ads in Spotify music, one of the methods or tools we have discussed in this article will fulfill your needs. You can give Sidify Music Converter for Spotify a try if you're in need to convert your Spotify music to MP3 and also remove Ads in Spotify music without lossing audio quality and keeping ID3 tags, as Sidify program is especially suited to quickly setting up a conversion for Spotify music.
But of course, we've barely scratched the surface. There are other mobile apps and desktop programs that can achieve a similar outcome. What would you add to this list? Which apps do you rely on when you want to remove Ads from Spotify?