Review: Single 'Hello' in Adele 25 Album
Adele's third studio album '25' was released on 20 November 2015, through XL Recordings. And now, Adele is finally putting her '25' album on streaming sites such as Apple Music, Spotify and Tidal. The astonishing sales of its first single, Hello, suggest that global success on a scale unseen since the last time Adele released an album is already a foregone conclusion. The public seems even less interested in critical opinion than usual, if such a thing is possible. It has already been taken as read that 25 is a masterpiece: its quality isn't up for question.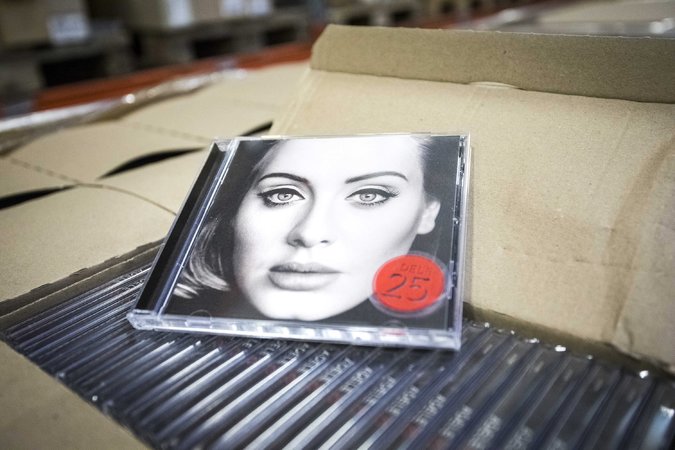 In the interview of i-D Magazine, Adele talked about the process of releasing the new album 25. First time to be in an interview, Adele reviewed her various changes in the past years after the release of 21. She mentioned the difficulty of being a mother. In spite of tiredness, a child was still a sweet burden and life became different after this little angel came up.
"Why did it take so long to release new album 25?" Adele was asked. And she answered, " This album is about people and things I had been contacted with in past. People will have more expectation when they have been waiting for long. On the other hand, as I had gone through my impulse youth and become a mother now, I realize I can't emerge myself in negative moods and waste my life on many meaningless things. Life becomes much easier without the past resentment and I can focus more on my own things."
Here is the list of the album 25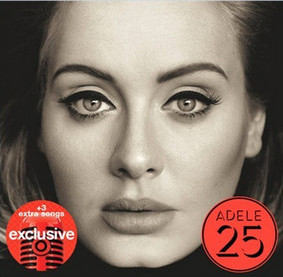 Hello
Send My Love (To Your New Lover)
I Miss You
When We Were Young
Remedy
Water Under the Bridge
River Lea
Love in the Dark
Million Years Ago
All I Ask
Sweetest Devotion
Talking about the 'Hello', Adele said, " This is a song about that I hurt someone and I want to keeping being myself. I find sometimes this is very hard. Hello conveys apologies to my ex-boyfriends, friends, my family, my fans and myself for what I had done before and makes some compensations. Maybe many people think I gave them a feeling of alienation, but in fact I didn't."
At last, Adele mentioned about lots of future plans. She said she planned to have tour concerts. She hoped that she could make another album and that every album in future could be like the special 25, which allowed her to arrange record time as she wished. Moreover, she added that she had no plan to have another baby and maybe she would go to watch a movie in spare time.
After reviewing the interview of Adele, we are more interested to listen to, watch and understand this album that has pervades with all kinds of mood transitions in one's life.
How to Listen to Adele's '25' in Non-Apple Devices
Android phone has been dominated smartphone industry for years because of new merged brands and frequently updated devices. A lot of people who come from Apple decide to give it a try on Android phones. Apple Music just follows the suit, and is available for Android phones or tablets. Here we will tell you two ways to enjoy Apple Music on your Android phones.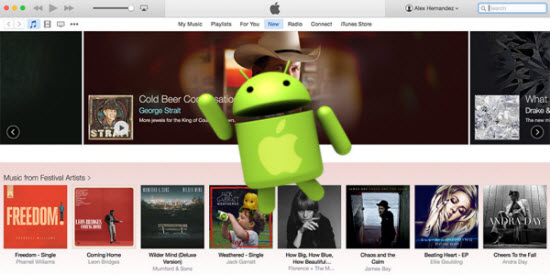 1. Join Apple Music on Your Android Phone
Make sure your phone has Android 4.3 (Jelly Bean) or later. And then download Apple Music on Android from Google Play.
Tap Use Existing Apple ID, and then enter your Apple ID and password.
In Apple Music, find the Adele's '25'.
Tap More Options "..." to the right of the album name. Tap "Plus icon" to add it to your music.
Go to My Music or Playlists. Tap More Options  "..."  to the right of the album name and then tap Download.
Limitation: You can only enjoy the downloaded Apple Music songs on your phones or tablets with Apple ID associated. And, if you cancel subscription from Apple Music, you will have no access to your downloaded Apple Music songs, album or playlist, such as Adele's '25'.
2. Convert Apple Music Songs to MP3 for Transferring to Android Phones
With the help of Sidify Apple Music Converter, you can easily download songs from Apple Music and copy the whole iTunes music library to portable devices, such as Android phone, Android Tablet, car player, MP3 or MP4 player. A library of songs can be transferred very quickly to your new Android device. In this way, you can enjoy your Apple Music anywhere and anytime. Even you have cancelled subscription from Apple Music, you can also enjoy them without limitation.
Download the album from Apple Music on your Windows or Mac.
Download Sidify Apple Music Converter on your Mac or Windows.
Convert Apple Music to MP3 format.
Transfer the converted music to any devcies.
Extra Recommendation
If you'd like to convert iTunes M4V videos, here we recommend M4VGear Media Converter. It is a powerful iTunes video converter which can convert M4V to MP4 or other popular format. In that way, you can freely play iTunes video on non-Apple devices.