What is Pokemon GO and Some Tips to Consider
Pokemon Go has been one of the most anticipated games in recent times. It's so popular that it has roared to the top of the Android and iOS stores. In this post we will try to introduce this popular game and cover some of the issues and tips that people have faced when installing and playing this game to catch these little creatures.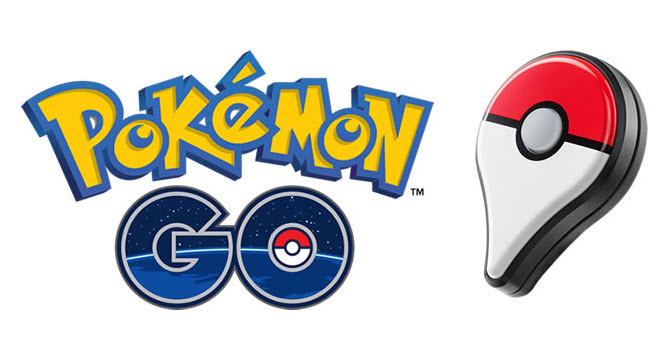 What is Pokemon GO?
Pokemon Go is a smartphone game that blends the real and digital worlds, tasking players with exploring their neighborhoods to capture virtual Pokémon and treasure for in-game use. You take the role of a 'trainer' and catch Pokemon that appear in the 'real-world', the GPS on your phone places a map on screen and different species pop up nearby.
Running on a smartphone, Pokemon GO will keep you notified of how far away a nearby Pokemon, rival trainer or group event is. Players can scan their surroundings while out and if they're lucky enough, a wild Pokemon might bounce around the sofa/oven/supermarket shelf to grab. They can then throw a 'Poke Ball' at it in an attempt to catch the Pokemon and add it to their collection.
Once you've earned enough experience as a trainer, you can then go to a nearby Pokémon Gym (indicated as a colored tower on the map) to battle and power up your Pokemon.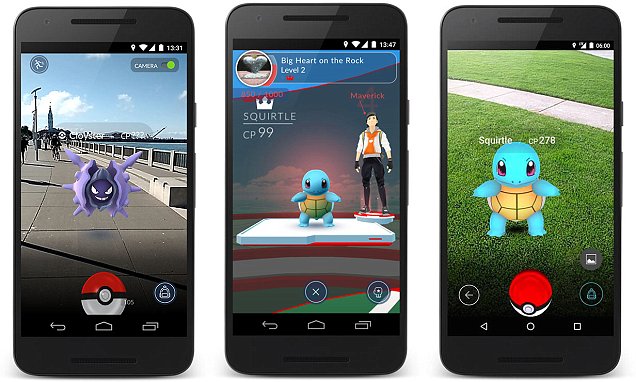 How to Download Pokemon Go on Android and iPhone?
Now, Pokémon GO is available for download at no cost on the Google Play store or Apple APP Store in the United States, U.K, Australia, New Zealand..., and will be coming soon to Canada, Europe and South America.
Any Android users still unable to get Pokémon Go can download the game from APK Mirror.
Any Apple users who still can't download the app in their country can follow our instructions on how to download and install it.
1. Log out of your current Apple ID on your iPhone.
2. Once you've logged out of your existing Apple ID account, open the Settings app and go to General > Language & Region. Set your region as US, New Zealand or Australia - all of these regions can download Pokémon Go.
3. Now head back to the App Store and search for Pokemon GO- it should appear. If it doesn't appear, you can trying to choose a free app to download and select 'Create new Apple ID'.
4. Follow the instructions of creating an Apple ID, making sure to select 'None' in the Billing menu and add a US, New Zealand or Australian address. .
5. Once you've set up your new Apple ID, head back to the App Store, search for Pokemon GO and download it.
No More Apple Music on iPhone after Installing Pokemon Go?
For users in countries that do not yet have the Pokemon Go in their app store, the workaround has been to sign out of one Apple ID, create a new one that has access to the App Store from the US, Australia or New Zealand and then download the app from the app store onto your iPhone. This automatically signs the user out of their Apple Music account, deleting their data. So that some users who followed this step have noted that their Apple Music has disappeared. Luckily, you can just simply backup your Apple Music tracks and playlists to avoid being deleted before installing P-GO.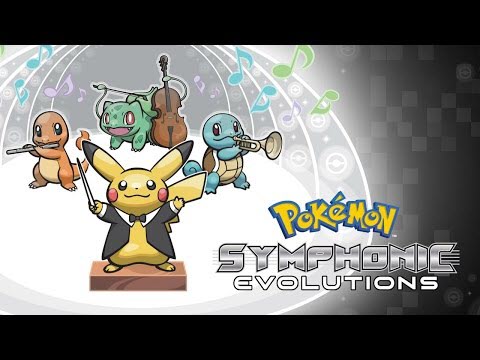 So how to simply backup your Apple Music? There are various types of the backup tool available in the market, and each tool fulfils a particular needs. One of these tools is Apple Music Converter called Sidify Apple Music Converter, which is used to remove DRM files for backing up your iTunes music forever.
This is one of iTunes DRM Music removal tool in the market. It is fully compatible with the latest version of Windows OS/ Mac OS and the latest version of iTunes. With this tool, you can not only remove DRM from Apple Music, but also you can remove DRM from M4P music and iTunes M4A/M4B, Audible AA/AAX audiobooks, etc. The best part about this removal is that all this is legal, and you don't need to worry about any legal objections. So, by using Sidify Apple Music Converter you can now backup all your iTunes music for enjoy on any non-apple device without any restriction.
Safety Tips
Please be careful playing Pokémon Go. It is a game which combines the real-world and technology in a smart and compelling way.
Always watch where you are going when tracking a Pokémon on your map and be aware of your surroundings.
Mind your battery. Pokémon GO uses a lot of your phone's features to work properly, so it drains battery quicker than almost any app. Both iPhones and Android phones have optional battery-saver modes that will help prolong battery life. Similarly, it's worth picking up an external battery pack to help sustain your phone.
Watch out for your data consumption. Some players have suggested that downloading maps straight from Google before you set out should lower your data consumption while increasing your battery life.
Check your security settings. Whether by accident or design, Pokémon Go seems to give the app full access to your Google account when you sign-in. You should revoke that access by visiting your privacy settings on your Google account page.
Don't bike/skateboard/drive and play.