Why We Like Troye Sivan and His Second Studio Album Bloom?
Unlike Troye Sivan's other fans who followed him when he was famous during the early years, I knew him since I listened to his single "Blue" from his debut album Blue Neighbourhood. I immersed myself in this song for a longtime. But it is a pity that I have not listen to his other songs of high quality like "For Him", "There for You" during that time, until this August I got a news from a music blogger that he was about to release his second studio album Bloom, and found that this album received high scores from NME (full mark), Rolling Stone (four-star), MTC (86), and Pitchfork (7.5). So the next story you know: I started to listen to the album's first releases including "My My My", "The Good Side", "Bloom", "Dance to This" and "Animal", and totally fall in love with them!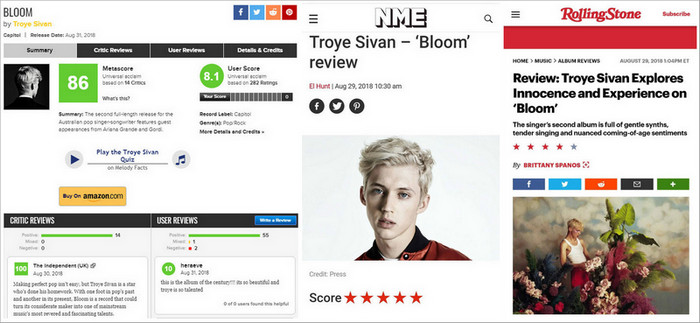 This article is not from a professional music critics or music bloggers who knows more about the pop music industry and domain knowledge of music production, but a pure music lover who deeply loves Troye Sivan's album Bloom and feels very happy in this September. Now, let's see my favorite songs from this album which wins excellent reputation from public and music industry.
---
Part 1: Enjoy Songs of Troye Sivan's Album
Bloom
"I've waited my whole life
Cause it's true baby
I've been saving this for you, baby"
Bloom is the title track of this album, which tells us a fascinating love story. And i love the way he expresses his feelings, real and not fake. As for the melody, it is also straightforward, ethereal and a little lazy. When he spoke the part "I bloom just for you", I was conquered, addicted to this comfortable atmosphere created by these simple and repeated words, and his sweet vocal. Finally, you can not miss the music video, because it is the most beautiful one I have ever seen, which well explains the whole song.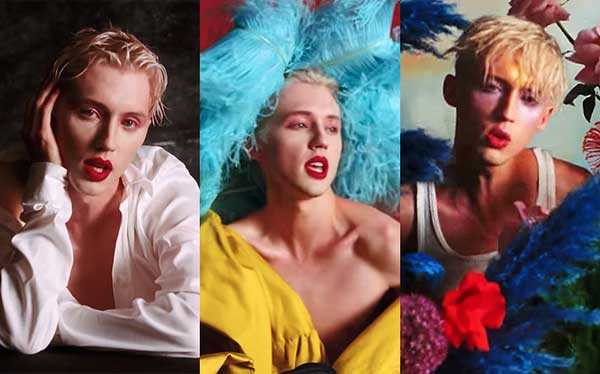 "Now, let's stop running from love"
"My My My" was released as the lead single from the album on 10 January 2018. Actually, i did not feel crazy at the first time I listen to it, but can not stop repeating it after several rounds playback. Yes, everybody can feel his pure joy, the sweet feeling of falling in love from this bright rhythm and lyrics. Especially in the deputy part "my, my, my", will attract you to dance with it...
I'm just blessed I could listen to this sweet song, and I have a sweet summer.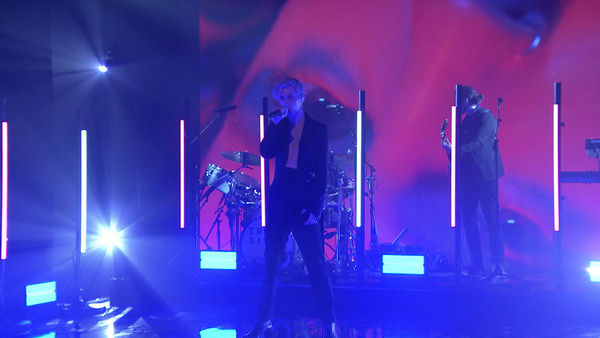 "I went out looking for love when I was seventeen
Maybe a little too young, but it was real to me"
"Age" seems a good theme to be sung, for example, you will remind of Adele's 21, Taylor Swift's Fifteen, Charlie Puth's Seventeen, and etc. Seventeen is the opening song of the whole album, and this is meaningful. Just like a complete love story, Seventeen is the beginning, because "I went out looking for love when I was seventeen".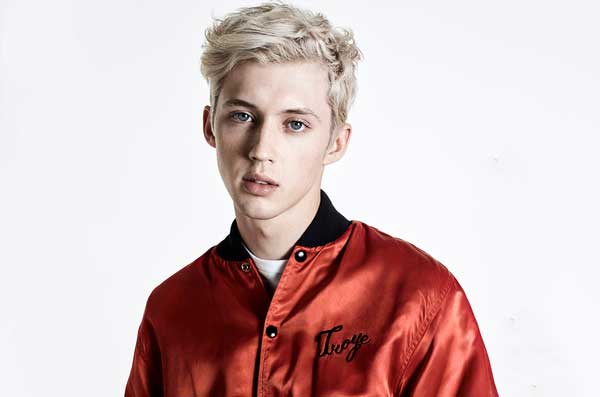 "No angels could beckon me back
And it's hotter than hell where I'm at
I am an animal with you"
Animal is the last one of the whole album, which looked for balance between vintage feel and a sense of the future, but is more about future. And no doubt, this is the best line.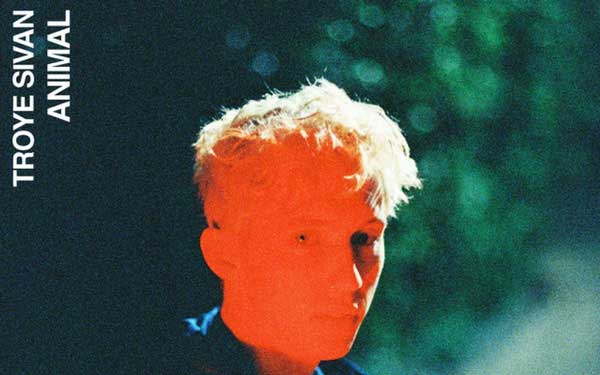 The left ones like "Luck Strike", "Postcard", "Dance to This", What a Heaven Way to Die" are not listed, but still my favorite ones. In summary, Bloom is a warm and delicate pop album about life and love, of which every song tells us a story, an experience, an emotion, and a growing. There are altogether 10 songs in this album, dusted into 36 crisp minutes, and every minute is so precious. Luckily, Troye Sivan has organized all the songwriting of this album, so that we can see this characterful masterpiece in which "Sivan finds a wealth of ways to bring about fresh reflections on age-old themes with undeniable charisma". Let's not discuss the writing and arrangement, Sivan's sound is everything and that is what we like.
If you have not listened to this excellent album, it is not late to discover this fantastic work done by Troye Sivan and his tram. Now let's enjoy the complete song list from Troye Sivan's Bloom on Spotify.
---
Part 2: How to Download Troye Sivan's Bloom from Spotify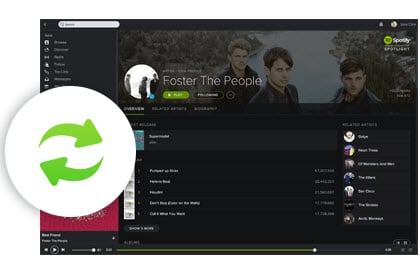 As crazy fans of Troye Sivan, we would like to upgrade to Spotify Premium, so that we can enjoy it offline or on-demand, or purchase the album from other resources. But if you want to download Troye Sivan's Bloom on your multiple devices like mobile phones, MP3 players, smart watch, TV or game console for enjoying offline, you can also try Sidify Music Converter for Spotify to download Troye Sivan's Bloom from Spotify as MP3, AAC, WAV, or FLAC formats, thus you can enjoy them whenever and wherever you want.