How to Launch Sidify under macOS 10.15 Catalina
macOS includes a technology called Gatekeeper, that's designed to ensure that only trusted software runs on your Mac.
Apple reviews each app in the App Store before it's accepted and signs it to ensure that it hasn't been tampered with or altered. If there's ever a problem with an app, Apple can quickly remove it from the store.
If you download and install apps from the internet or directly from a developer, macOS continues to protect your Mac. When you install Mac apps, plug-ins, and installer packages from outside the App Store, macOS checks the Developer ID signature to verify that the software is from an identified developer and that it has not been altered. By default, macOS Catalina requires software to be notarized, so you can be confident that the software you run on your Mac doesn't contain known malware. Before opening downloaded software for the first time, macOS requests your approval to make sure you aren't misled into running software you didn't expect.
How to open an app that hasn't been notarized or is from an unidentified developer
Running software that hasn't been signed and notarized may expose your computer and personal information to malware that can harm your Mac or compromise your privacy. If you're certain that an app you want to install is from a trustworthy source and hasn't been tampered with, you can temporarily override your Mac security settings to open it.
In macOS Catalina and macOS Mojave, when an app fails to install because it hasn't been notarized or is from an unidentified developer, it will appear in System Preferences > Security & Privacy, under the General tab. Click Open Anyway to confirm your intent to open or install the app.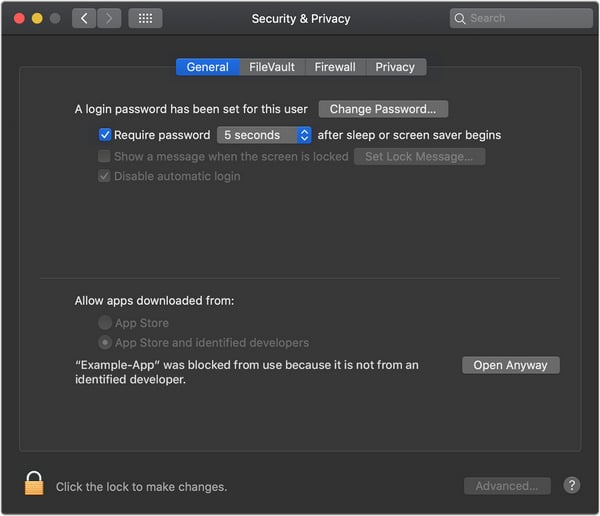 The warning prompt reappears, and you can click Open.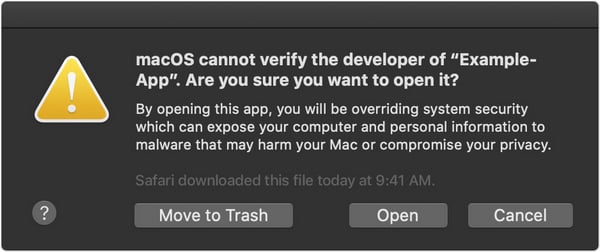 The app is now saved as an exception to your security settings, and you can open it in the future by double-clicking it, just like any authorized app.
Should you are prompted to open Finder (see attached pic) when trying to open Sidify, please select "Show in Finder", right-click Sidify and choose "Open" from list, and then click "Open" in the dialog that appears. Enter your admin name and password to open the app.