How to Free Download Top Workout Music Playlists to MP3
Fitness should be accompanied by endless joy and pleasures, so good fitness background music plays a positive role in energizing the body and mind through your sense of hearing. Good fitness music brings a pleasant mood, so that you will fall in love with fitness even addicted to this activity. Good fitness music always has three characteristics. Firstly, it stresses the rhythm, because music rhythm can be used to relieve the suggestion from your mental fatigue, especially when you are running. Secondly, it stresses the momentum, and the prelude will get you out of indolence. Finally, of course, it should be powerful to but not too noisy. Your energy can be activated, but not be exhausted.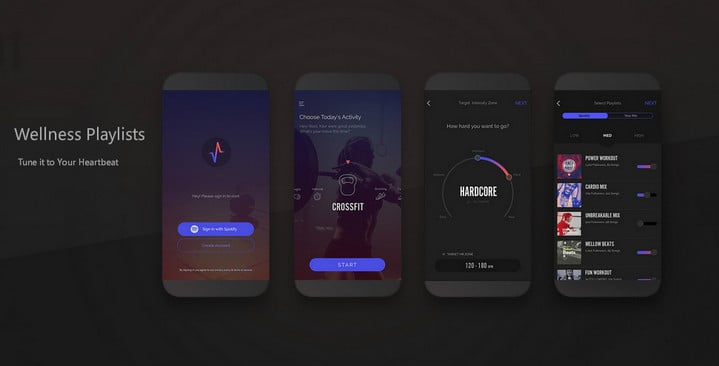 In the following part, I would like to share you the comprehensive workout music playlists from Spotify. These playlists contain the most popular workout music specifically for different trainning purposes. Some of the lists are created by myself according to the song lists I heard from my fitness courses. Then I will show you how to free download these workout playlists from Spotify to MP3, so that you can enjoy them offline on other more portable devices like MP3 player, sports watches, and etc.
The Most Comprehensive Workout Playlists on Spotify
Here I collected 5 playlists you can use these lists for different trainning purposes, including warm-up, fat-fighting, body-shape, Yoga and etc.
1. A Playlist for Killing Boring Time While Warm-up or Running
Before you get started with an exercising program, doing warm-up exercises is indispensable. This kind of exercises includes stretching, jogging, and etc. For my part, jogging is so insipid, and I will not stay on treadmill more than 5 minutes without music or videos. So I collect some music to this playlist for enjoying while warming up or running.
2. A Playlist Exclusive for Body-Shape and Super Muscle
You will have your own basic theory of how to build your muscle and shape your body. An appropriate training program is necessary for you to meet the specific body-shape and muscle development goals. Usually, body-shape and muscle-build are combined together during the exercising. The courses we will usually attend including body pump, TRX, boxing, and we also do some exercises on our own, like weightlifting, pull up and training with exercisers. So here we listed a playlist applied for body-shape and muscle development training. The music rhythm will help you overload your muscles for each set and forget muscle pain. Just be tireless and you will see a more tight body.
3. A Playlist Exclusive for Butt-Shape
Butt-Shape is a poplar course which aims at waking up the hip muscle groups, thus shaping a nice hour-glass figure, especially for females. Generally, the background music for this training course must be lively, but never lose specific rhythm.
4. Fat-Fighting Rhapsody
Listen to the music with strong rhythm, and tune it to your heartbeat and let your fat burning.
5. Playlist for Yoga, Meditation or Sleep-Aid
Yoga is an activity that increases your flexibility, centers your thoughts, and relaxes and calms youself. It uses controlled breathing to merge the mind, body, and spirit. Here is a playlist created by Spotify to help you calm mind and lead to a sense of relaxation.
How to Free Download Workout Music/Playlists to MP3?
Sidify Music Converter Free is a desktop application developed for Windows users who want to download Spotify music or playlists to MP3, AAC, FLAC or WAV. If you want to keep the workout music to your PC, mobile phones, MP3 player, you can follow the simple steps below to operate by yourself.

Equipment Preparation:
A Computer running Windows OS
Installed the latest version of Spotify
Sidify Music Converter Free
Step 1: Launch Sidify Music Converter Free
Firstly, install Sidify Music Converter Free on your PC. It is a clean installer without adware and malware, and you can feel secure to install it. Then launch it and Spotify app will be opened automatically.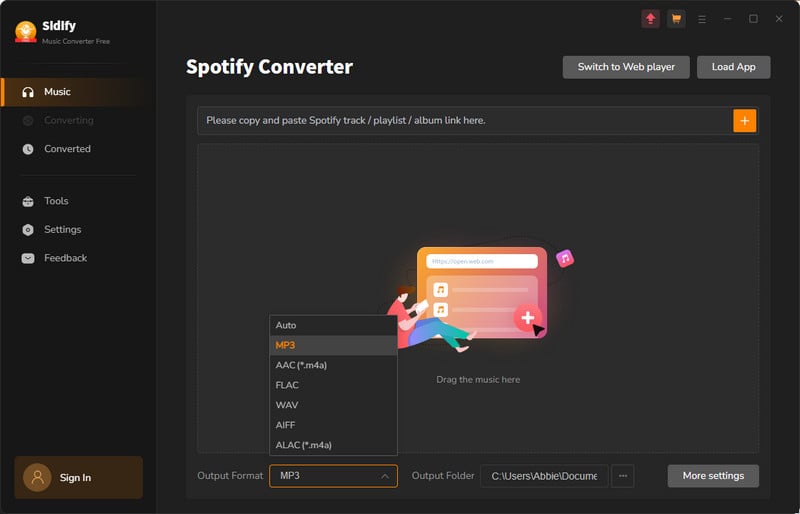 Step 2: Add Workout Tracks or Playlist
Click "+" button or "Click Here to Add Audio" and an adding window will pop up. You can drag & drop Spotify tracks or playlists to this window.
After Sidify Music Converter Free successfully analyzes the music link, you can click "OK" to add the tracks or playlists to the track view interface.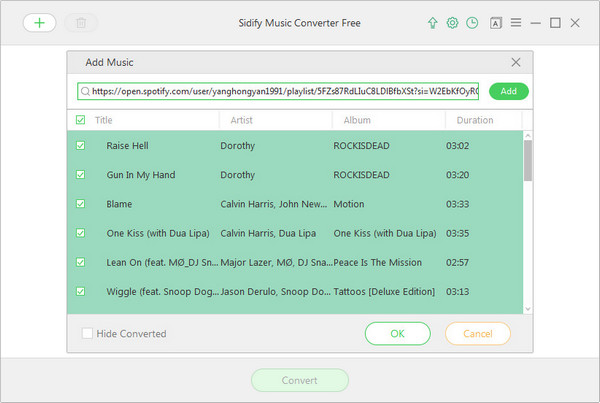 Step 3. Choose MP3 as the Output Format
Click on

button at the top right of the interface and choose MP3 as the output format.
Step 4: Start Downloading
Click Convert" button to start downloading workout music/playlists to MP3. After the downloading completed, you can click

icon to check the downloading history.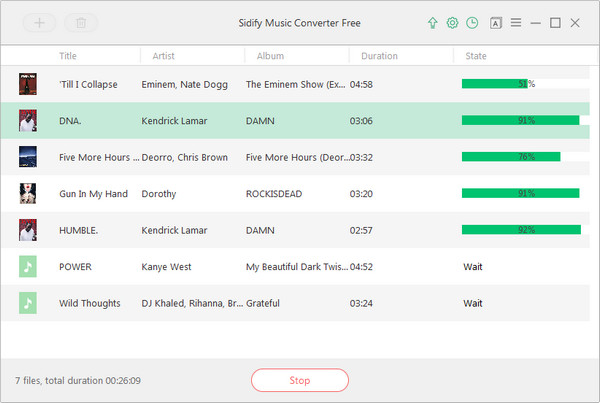 In a word, wellness opens a new world in our life. We will be stronger and happier. And welcome to share your workout playlists with us.