Best 5 Ways to Stream Music on iPhone X/8/7/6 (Plus)
The way we listen to music has changed, with a move away from physical CDs to digital music download, and then to streaming services on our smartphones and computer. While many have moved over to the world of streaming music, some still hold on to the digital music collection they've created over the years; and due to region restrictions, some people just can't access streamed music; or due to various personal reasons. Here, we've got a list of the best 5 ways to stream music on your new iPhone X/8/7/6 (Plus), from which you can choose the most suitable one.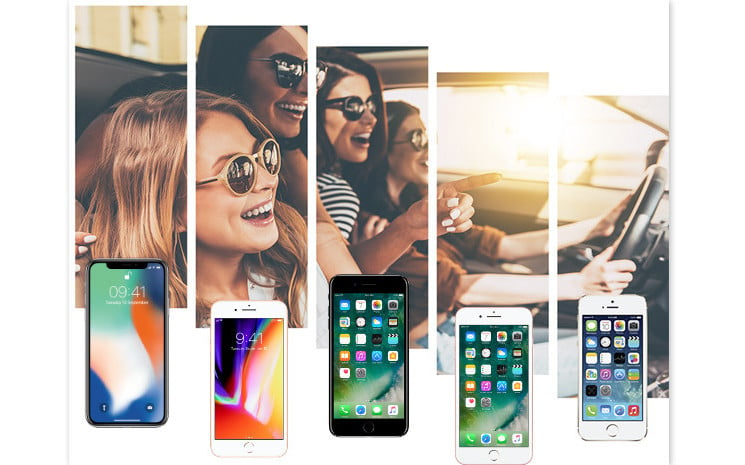 Best 5 Ways to Stream Music on iPhone on iPhone X/8/7/6 (Plus)
1. Streaming Music Services
Perfect for: Streaming Music subscriber who has subscribed to Apple Music, Spotify, YouTube Red, SoundCloud, Deezer, Amazon Prime Music, Tidal, etc.
Streaming music services offer us with the most flexible way to listen to more music at a lower cost, and discover new and interesting music without dipping further into your pocket. It also ends the need to store music files on your devices. iPhone users can also play music offline by storing playlists through a streaming service. 
If one of streaming music services doesn't appeal to you, you can jump ship from one to another service. However, subscribing to a streaming music services means you don't actually own the music. So if you cancel your subscription, you won't be able to access music you downloaded to your device, or playlists that you have accumulated for a long time.

2. Download Music from Computer to iPhone
Perfect for: Those who don't willing to spend lots of money on subscription and wish to keep the music for personal use.
Downloading allows you to own the music and listen without worrying about whether you can connect to the internet or whether you're using too much data. Also you can retain the music forever.
We've covered the process of downloading streaming music to local computer for syncing to iPhone X/8, and it can be a great solution for those who need to download Spotify music or Apple Music for iPhone.
3. Use the iTunes App
Perfect for: iTunes customers who have purchased music files from Apple in the past.
Some people quite like iTunes. As iTunes store provided an easy way of finding and buying music, and iTunes provided an elegant way of managing media library. More importantly, iTunes has been the main official tool to sync local music, purchased music, video, ebooks and other content to their iPhone, iPod and iPad device.
Note: When putting music on iPhone with iTunes, all existing media files (like Music, iBooks, TV Shows, etc.) synced from iTunes library will be erased. If you don't want to lose any existing data on your iDevice, you can refer to the guide about how to import iTunes music and Apple Music to iPhone X/8 without iTunes.
4. Use Local Media Players
Perfect for: Transferring your own local media, micromanaging your mobile collection, and audiobooks.
VLC should be your number one choice if you're planning to go it alone and ditch iTunes on your iPhone. Not only does it play most music and video files (including unsupported formats like FLAC), it has support for multiple audio tracks and subtitle files too. You can transfer your own music to your iPhone via WiFi, iTunes or cloud service.
Note: It's always a pain to make sure you have enough storage on your iPhone. Pictures and videos occupy a lot of space, so your music library has to take a back seat—otherwise, you might see that pesky "Storage Full" notification at any time.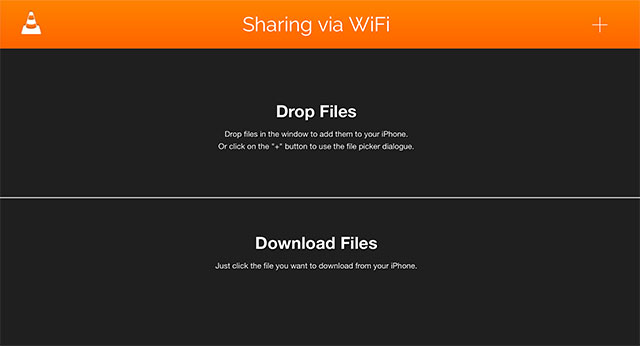 5. Store Music in the Cloud
Perfect for: Those with a healthy collection who want to access it on-the-go, users with plenty of spare cloud storage.
If you have stored many music collection in the cloud for accessing on virtually any device, you might want to look into a cloud solution. The drawback here is that you'll need a decent amount of cloud storage space, otherwise you'll need to subscription service once you reach or exceed the free storage limit. It's the best choice if you're willing to purchase plans with a higher storage limit.
Choosing which service to use will depend on several factors - the variety of devices you use, the amount of space you need, and the level of security your data requires. Among various services, the Dropbox, Google Drive, and OneDrive get their popularity across the world.
What's your favorite?
Didn't see your favorite way on this list? Let us know which one keeps you moving all day and why it is the best for you.