How to Transfer SoundCloud Music or Playlist to Spotify Library
Spotify and SoundCloud are two of biggest and most popular music streaming services today, but they are distinct in some aspects, just like Netflix different from YouTube. Spotify generally works with the major record labels and distributors to get officially licensed music into it's system. SoundCloud lets anyone upload their own music (just like the way that users upload videos to YouTube), and a lot of artist (famous or not) can post the remixes and originals. It is has nearly 175 million tracks and you will find some tracks that you can not find on Spotify and other platforms.
As an avid music lover, we usually use these 2 platforms together to catering different music tastes. If you want to integrate SoundCloud music or playlist to Spotify library, or if you want to move service from SoundCloud to Spotify, you are allowed to transfer SoundCloud music or playlist to Spotify library. There are many online services to let you transfer playlist between SoundCloud and Spotify, but today we would like to introduce a way we often used.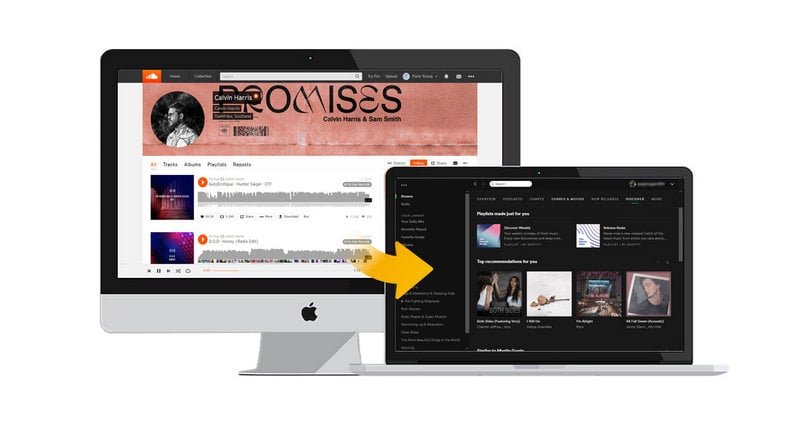 Part 1: Free Download SoundCloud Music to MP3 with Any Video Converter