Apple Watch Series 3 vs. Fitbit Versa vs. Garmin Forerunner 645 Music
When considering to buying a smart watch, Apple Watch, Fitbit, Garmin might be in your wishlist. Should you pay for everything, or pay for just one thing? When deciding which one you will get, you just need to know what you want it for. For example, you will pay for Apple Watch Series 3 even 4 for everything, you will pay for Fitbit Versa which is focused on indoor fitness, or you will pay for Garmin 645 Music, because you are pure outdoor enthusiasts. Even though they share a lot of similarities in the same filed, they also differ in some features. Then we will illustrate the differences of Apple Watch Series 3, Fitbit Versa and Garmin 645 Music to help you make the right choice.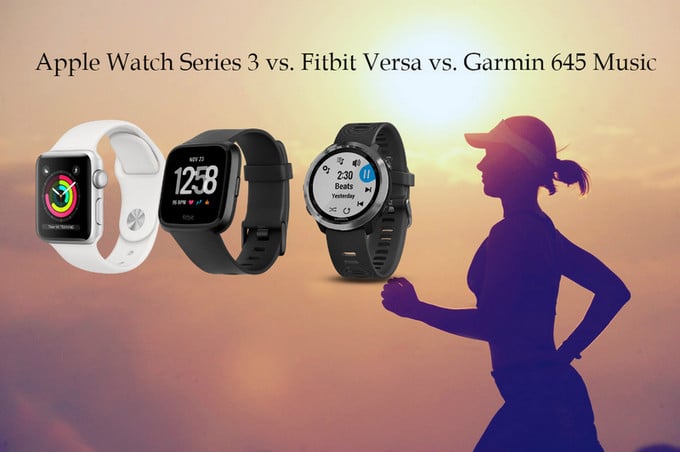 1. Comparison Tab of Apple Watch Series 3, Fitbit Versa and Garmin 645 Music
| | | | |
| --- | --- | --- | --- |
| | Apple Watch | Fitbit Versa | Garmin Forerunner 645 Music |
| Price | $279 GPS only or $379 GPS + CELLULAR | $199.95 | $499.95 USD |
| Battery life | 18+ hours | up to 4 days | Up to 7 days in smartwatch mode and 5 hours in GPS mode with music on |
| Water-resistant | 50M (including open-water swimming) | 50M | 50M |
| Storage capacity for music | 250 songs | 300+ songs | 500 songs |
| Music streaming services | Apple Music | Deezer and Pandora | iHeartRadio and Deezer |
| GPS and GLONASS | Yes | No | Yes |
| Touch screen | screen + buttons | screen + buttons | buttons only |
| Wrist heart rate monitor | Yes | Yes | Yes |
| Activity and sleep tracking | a third-party app required to track sleeep | Yes | Yes |
| Female health tracking | No | Yes | No |
| Mobile payments | Apple Watch (NFC chip) | Fitbit Pay (NFC chip) | Garmin Pay (NFC chip) |
| Smartphone notifications | Yes (no reply support on iPhone) | Yes | Yes |
| Smartphone compatibility | iOS | iOS, Android and Windows Phone | iOS and Android |
| Third party App Store | Apple Store for WatchOS | Fitbit App Gallery | Connect IQ |
| Interchangeable bands | Proprietary to Apple | Proprietary to Fitbit | 20mm |
Apple Watch Series 3: Best for Apple Users
Apple Watch Series 3 was launched in September 2017 and it was available for a reduced price at $279 after the release of Series 4. It is ranking the best smart watch on the market because of some outstanding and unique features. For example, the built-in Cellular connection for using phone calls, email, maps, Siri and messages, streaming more than 50 million songs from Apple Music subscription. With the SIM card inside, you can make and receive phone calls. Though many users complained about the LTE connection issues and most of carriers will charge you about $10 per month for the access to the cellular network on Apple Watch Series 3, it is Apple Watch's unique feature compared with Fitbit and Garmin. And this is the big step to free you up from iPhone.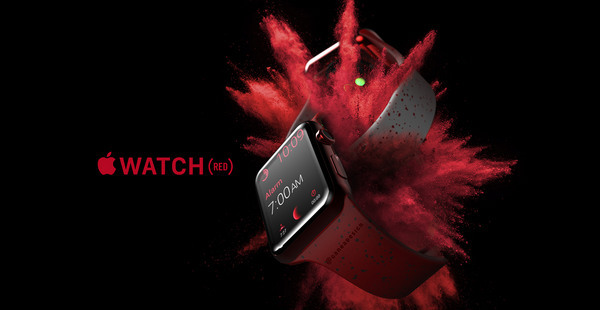 Fitbit Versa: Best for Female and Most Affordable
You must remember Fitbit's first flagship smart watch: Fitbit Ionic. It is the best seller of smart watches on American Amazon. I had meant to buy this smart watch to assist my training, but I kept money in my pocket until I saw Fitbit Versa this year. The dial plate is small, and it looks very beautiful, so it is the best for female on condition that you can embrace its limitations: no built-in GPS and cellular options. And this is the reason that we can get it under $200. For my part, it is acceptable without GPS and cellular. And if you want to use GPS to track your journey, you will need to turn on the GPS option on your mobile phone.
Sleeping and female health tracking are another two unique features compared with Apple Watch and other brands. The battery life is also acceptable: lasts for around 3-4 days on a single charge.
And you can customize watch faces to make your Versa look what you want it to. There are already dozens of options on Fitbit app from a host of developers, you can choose one and apply it to your watch face. For example, you can choose a pet as your watch face, but you will need to use your steps to feed it and ensure the regular somnus.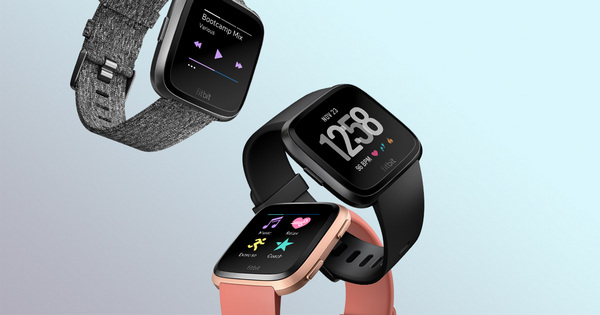 Garmin Forerunner 645 Music: Best GPS Fitness Watch for Runners
Forerunner 645 Music is Garmin's first GPS fitness watch with onboard storage for music, which is capable of storing nearly 500 songs and also works with various Bluetooth headphones for phone-free listening during wellness. And it is a little expensive than Apple Watch and Fitbit. So you should buy this more expensive one? Unlike Fitbit Versa, which is focus on extensive fitness features, Garmin Forerunner 645 Music is a running and outdoor activities emphasized wearable. So if you are extremely active in outdoor activities like runs, bikes, swims, or hikes, Garmin's Forerunner 645 is the best fitness tracker for you.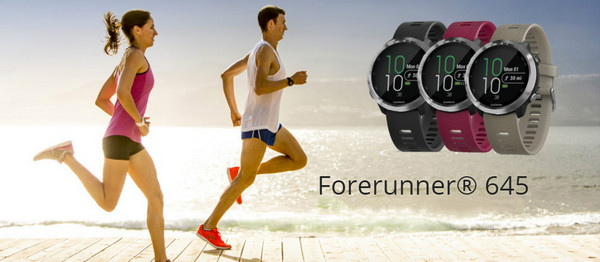 2. Side by Side Comparison of Apple Watch, Fitbit Versa and Garmin 645 Music
How do you choose the appropriate smart watch and fitness tracker among Apple Watch Series 3, Fitbit Versa and Garmin Forerunner 645 Music? So let's come to the side by side comparisons among these 3 popular watches to figure out which one is the best for you.
(1) Design and Price
Actually, Apple Watch and Fitbit Versa look very similar at first glance, but Fitbit Versa is smaller, thinner and lighter, and this seems more attractive to female. Apple Watch has an aluminum finish with a durable, synthetic rubber band and has two sizes: 38mm and 42mm to accommodate different wrist sizes. You have many choices to change the band and it is easier to operate.
Garmin Forerunner 645 Music is different. It is featuring the circular main body and looks more sporty but also very excellent for daily ware as it has a shiny bezel.
There are two variants of the Apple Watch 3 series, one with LTE and cellular capabilities which costs $399 and one with just GPS onboard which costs $329. The ability to connect to a cellular network is cool, but this is not a crucial feature if you just want a fitness watch for compatible with iPhone. The Fitbit Versa is available for $200 while the Special Edition including Fitbit Pay is priced at $230.
Glance at Garmin Forerunner 645 Music, you may think that it offers the same features as the Apple Watch Series 3 and the Fitbit's with a higher price tag: $499.95 USD. It is not that affordable, but it has reasons.
So Fitbit Versa is a low-cost competitor for the Apple Watch and Garmin 645 Music. If you embrace no built-in GPS, Fitbit Versa is your best choice.
(2) Fitness Feature
Fitbit Versa is heavily focused on fitness, because it has all major workout types including Run, Bike, Swim, Treadmill, Weights, Interval Timer, and Workout with dedicated tracking features like heart- rate, fat-burning, cardio or peak zone during a workout. After you finish your exercises by telling Versa you have done, you will get a workout summary. Fitbit Versa also include sleeping and female health tracking feature, which give Versa unique legs to stand on, and Apple Watch only offers a very basic version via its own Health app.
Apple Watch also has the ability to tracks steps, distance, and heart rate, then syncs these metrics to iPhone's built-in Health and Activity apps, so that you can set and keep track of your daily movements and exercise goals.
Why Garmin is more competitive than other fitness-focused smart watches, like Apple Watch Series 3 and Fitbit Ionic or Versa? Here comes to the point. Garmin has more advanced exercise-tracking features than Apple and Fitbit, but a little bit cheaper than other GPS watches, especially for outdoor runners, Garmin Forerunner 645 Music is the one you are waiting for. It provides advanced running dynamics, including ground contact time balance, stride length, vertical ratio, and etc.
(3) Battery Life
Without built-in GPS and Cellular, the Fitbit Versa's battery can last for four days before next charge.
For Apple Watch, if you're just tracking a workout, mirroring notifications or responding to texts, you can use it for a full day.
You can use up to 7 days in smart watch mode with Garmin 645 Music, up to 12 hours with GPS tracking, and up to 5 hours with music on and GPS tracking in use.
(4) Smart Watch Features
Apple Watch, Fitbit and Garmin can mirror notifications from your phone, but only Android users can response the notifications on Fitbit Versa. The Versa's notifications feature is not that satisfying in my part, because most of notifications from third-party apps did not arrive. It is a pity that the Fitbit Pay is only available in Special Edition, but the NFC chip comes with the basic version for mobile payments by default.
Apple Watch is the best in smart watch features as its Apple ecosystem, though it does not support for Android devices. When using the LTE version, you can feel free to answer the phone calls, send and receive messages. Apple Watch also supports Siri which enables you to ask it to set an alarm, give directions or other more without needing your iPhone in hand.
The Forerunner 645 Music also let users view notifications, download apps, change watch faces from Garmin's Connect IQ Store and use Garmin Pay to pay for stuff. Though it is not as good as the Apple Watch, it is acceptable.
Apple Watch GPS + Cellular mode + Apple ecosystem makes it so smart that you can do anything an Apple Watch without iPhone. So it is the smartest watch in this filed.
(5) Music Streaming Feature
You can sync local music to Apple Watch, Fitbit Versa and Garmin Forerunner 645 Music. Apple Watch has 8 GB for music on the LTE model (2GB if you have a non-LTE version), while the Versa has 2.5GB for music storage. And you can upload nearly 500 songs to Garmin Forerunner 645 Music.
But I admit that it is not an easy job to transfer my own music from desktop to Fitbit Versa. Maybe I need more patience to successfully listen to music with Fitbit Versa. As for music streaming services partnership, Pandora is US only. And I am an Apple Music monthly subscriber and have not used Deezer (though it is a good streaming music provider). If Versa adds Spotify support, I feel so happy to join the Premium. So if you have an iPhone and subscribed to Apple Music, Apple Watch is your best fit.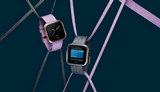 Tips: How to Listen to Apple Music on Fitbit Versa?
You feel a little frustrated because you you can't transfer music from iTunes to Fitbit Versa. You transferred nearly 100 songs from your iTunes, but only to find that most of them can't be played on your watch?. So here we are happy to share you another option to help you listen to music from iTunes including Apple Music songs on Fitbit Versa.
Music is one of the main reasons that Garmin fans purchase it. The Forerunner 645 Music has 4GB of internal storage which carries 500 songs with you and listen to them on the go, and deals with iHeartRadio and Deezer will give you access to more music, podcasts audiobooks and more.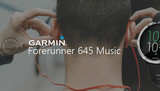 Tips: How to Sync Spotify Music to Garmin Forerunner 645 Music?
Garmin Forerunner 645 Music now deals with iHeartRadio and Deezer which give you access to millions of songs. But unfortunately, the most requested capability that playing Spotify music on Forerunner 645 Music is still absent. Here we introduce an alternative way to help you play Spotfy music on Garmin Forerunner 645 Music.
---
3. Which One Is the Best for You?
Apple Watch is the only smart watch which you can use to do everything. If you want to stay connected and free you up from iPhone when exercising, Apple Watch is perfect. And if you using Apple's products like iPhone, iPad or Apple Music, you can fully use all the features of Apple Watch.
Fitbit Versa is perfect for a number of indoor workout types. It is low-cost competitor for the Apple Watch and Garmin with a heavy focus on fitness. It is the best fitness tracker for both Android and iPhone users. Though it is limited in its features like GPS, if you do not need all the features, do not hesitate to buy this lightweight watch.
If you are an extremely active individual who likes outdoor activities including running, biking, swimming, or hiking, Garmin Forerunner 645 is the most advanced fitness tracker for you. If want to use the extensive fitness features, you can save your money and consider its alternative like Fitbit Versa.
Recommend: How to Download Spotify Music, Playlist or Podcast to MP3?
Is it possible to download MP3 files from Spotify music, playlist or podcast? Or is there any method to download Spotify music for enjoying on the go like MP3 player, mobile phone, car player or wearable devices? Here Spotify Music Converter is your ultimate solution to solve the above problems. It can download songs, playlist and podcast from Spotify and save them as MP3, AAC, WAV or FLAC files.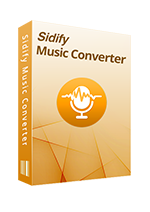 Key Features of Sidify Music Converter for Spotify:

Convert Spotify music/playlist/podcast to MP3, AAC, FLAC or WAV;

Preserve the quality of the original sound; Keep ID3 Tags and all metadata;

Fast Conversion Speed; Simple and innovative user Interface;

Highly compatible with the latest Mac/ Windows OS and Spotify.