Best Streaming Music Services with Offline Download Mode
A streaming music service lets you pay a monthly fee to let you access and discover new music you like on the go. However, it's not always the best option for your music needs. That's because you cannot always be sure about your internet connection. If you are on a road trip, on the subway or travelling to a rural area, you might want to consider taking your music collection offline. Also, streaming music on your mobile data plan might eat up all the bandwidth before you even know it.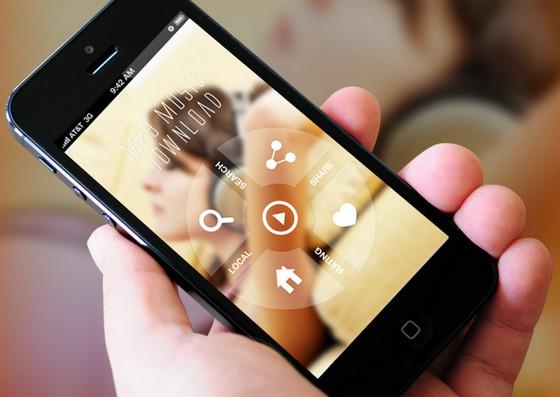 What's the Difference between Streaming and Downloading?
There are two ways to listen to music online:
Downloading: The first is by downloading the songs you want to listen to. This can be costly if you're doing it legally, especially if you're downloading a whole album of songs. Once you've paid for a track or album, it's yours to keep and listen to for as long as you like.
Streaming: The other way is online streaming, where you don't actually save the track to your PC or device, you just play it while you're online and every time you listen you're effectively 're-downloading' the track (It works by downloading and storing a local copy of the songs in your library with 'offline listening'). You'll only have access while logged in to your profile with the service.
Here in this post, we have listed some best apps, which let you take your music offline for enjoying without active internet connection. Let's check it out.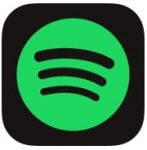 Spotify is the best streaming music service. The combination of a large library, good user interface, wide support of devices and great features made it our first choice.
Using the free trial of Spotify is good for casual listeners who enjoy background music at their computer, but upgrading to premium strips out the ads, gives you access to the mobile apps, save a playlist and listen offline, higher quality audio streams. In short, it offers the best listening experience no matter what you are looking for.
Need-to-knows:
Free 30-day trial available for Premium newbies – you'll be charged £9.99/month automatically after trial ends.
The Spotify Family plan for sharing with up to five others (each with their own profile) costs $14.99/month.
The Student plan's available for $4.99/month.
Works on PCs, Macs, iPhones, iPads, Android phones & tablets, Windows phones, Roku, Sonos and PS3/PS4, etc.
Related: Best Ways to Stream Spotify without Ads for Spotify Free User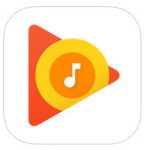 Google Play Music is a popular music streaming app. With this app, users can enjoy listening to music, radio from 50,000 songs collections. Google Play Music app can be used from your computer easily without any issues. With the paid subscription from this music streaming service, you can download your music and play offline, and you can stream without ads interrupting your listening experience.
Need-to-knows:
Free 4-month trial of its unlimited membership with coupon code 120DFREE!
After the trial period, you'll need to pay regular membership fee of $9.99 per month.
Works on Android, iOS, Macs, Windows, and Web browsers.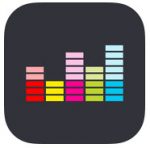 Deezer is an Internet-based music-streaming service, with around 10 million monthly active users. It's a fully fledged free-streaming service supported by ads, though you only get access to its library on-demand on the web and tablet versions.
You can easily search your favorite songs, artists, albums, radio stations and audio channels. It also allows you to listen to your favorite music on various devices online and offline.
Need-to-knows:
Free 30-day trial (15 days if you sign up via its app) available for Premium+ newbies – you'll be charged $9.99/mth automatically at the end unless you cancel.
Deezer Family ($14.99/month) lets up to six people access an account at once.
Deezer Elite ($14.99/month) allows those with a Sonos speaker or home studio system to listen in lossless (ie, very high) audio quality.
Works on PCs, Macs, iPhones, iPads, Android phones & tablets, Windows phones, PS3/PS4.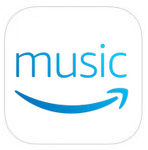 Amazon Music Unlimited is Amazon's own fully-fledged music streaming service. released on November 2016, offering access to "tens of millions" of songs through the Amazon Music app and Amazon Music for Web. The low-cost price makes it stand out from rivals, but it is only available for listeners in the UK, US, Germany and Austria now.
Need-to-knows:
Free 30-day trial available for Premium newbies – you'll be charged £9.99/month automatically at the end unless you cancel.
Customers will pay three prices for Music Unlimited: $3.99/month to use the service with one Echo device, $7.99/month if they also subscribe to Amazon Prime, or $9.99/month—the same as a Spotify or Apple Music membership—for everyone else.
Works on iOS, Android, Mac, PC, Fire TV, Fire tablets, and Web browsers.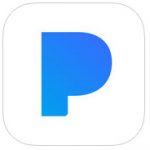 Pandora, the Internet radio giant that pioneered music streaming, allows users to easily listen without having to search for tracks or create a playlist. "The Music Genome Project" behind Pandora generates music related to your search terms. The radio will tweak itself according to your thumbs-up or thumbs-down ratings.
Launched on March 2017, Pandora Premium, a new music streaming service, will rival the likes of Apple Music and Spotify.
Need-to-knows:
Pandora Plus ($4.99 monthly) offers higher-quality streaming (up to 192 Kbps on the web only), offline listening and five hours of continuous music without pauses and unlimited skips per day.
The new on-demand service Pandora Premium, which costs $9.99/month, lets subscribers choose and play any song or album and use new playlist creation features.
Works on iOS, Android, PlayStation, Xbox, Roku.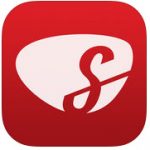 Slacker Radio calls itself the most complete music service on the planet. Users get access to millions of songs and hundreds of stations created by experts, along with talk radio options for news, sports, comedy and other hosted music shows.
Slacker allows offline streaming of up to 25 stations at a time (as long as you have room on device to store the content). If you need to download music offline, you'll need to be a premium member. To access stations you've saved for offline playing, just select the cached content section on the main menu and you're good to go.
Need-to-knows:
Slacker offers two paid plans, Radio Plus ($4) and Unlimited ($10).
Plus gives you unlimited skips on stations, no ads and offline listening for your stations.
The Unlimited plan takes it a step further and lets you play songs on demand, create custom playlists and play albums and playlists offline, in addition to all of the features of Plus.
Works on iOS, Android and Roku.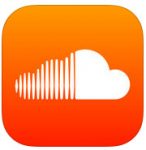 SoundCloud is a great way to discover new independent artists, listen to new tracks from popular musicians, and connect with other music fans. It is heavily structured with a social aspect. You can follow your friends and bands, add songs to your favorites, and create playlists. Your followers can also listen to a stream of music you have reposted or uploaded yourself. The key to getting the most out of SoundCloud is building up a healthy social feed.
Need-to-knows:
Free 30-day trial available for SoundCloud Go newbies – you'll be charged $7/month or $35/yr automatically at the end unless you cancel and gives three extra hours of upload time.
Pro Unlimited costs $15/month or $135/year and gives unlimited upload time.
Once you've got SoundCloud Go, you can save tracks for offline listening by finding and tapping the download arrow on individual tracks or at the top of your Likes or individual playlists on your iOS or Android device. It no longer supports its desktop apps, but you can use the web version through your browser.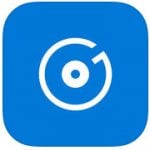 Groove Music (formerly known as Xbox Music) is a music streaming service from Microsoft. Groove Music has a massive music library with over 40 million ad-free songs, more than Spotify, Tidal, Deezer and Google Play Music, etc. Groove will enable you to play and manage your music, as well as add MP3's and iTunes tracks to OneDrive so you can listen to them on all your devices through the Groove app. If you opt for Groove Music Pass subscription, you'll be able to listen to artist-based radio, curated playlists and there is support for offline listening.
Need-to-knows:
Free for 30 days. $9.99 /month after the trial period.
If you don't want to pay $9.99/ month for the service you can still play all your music on your OneDrive, so it is different from other streaming music service.
Works on Android, iOS, Windows Phone, PC, Web browsers and Xbox One.
So, what's the best streaming music service to allow you download for offline listening? For most people, that will probably be Spotify due to its immense popularity, but other streaming music service are thoroughly deserving of your consideration too.