All-In-One iTunes DRM Audio Converter: Sidify Apple Music Converter Review
If you are tired of subscribing Apple Music service or purchasing music from iTunes store due to the cost and the fact that your devices aren't compatible? Then no more Sidify Apple Music Converter is a awesome software to convert music directly from iTunes and Apple Music.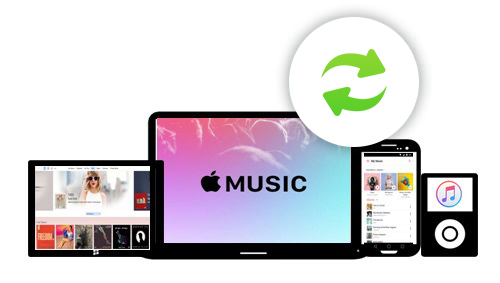 What is Sidify Apple Music Converter?
Sidify Apple Music Converter is an awesome tool available for Windows and Mac operating system which lets you remove DRM protection from Apple Music tracks, iTunes M4P music and Audible Audiobooks. It also has ability to convert all iTunes music files to DRM-free MP3, AAC, FLAC or WAV format at up to 20X faster speed. During this conversion process, there wouldn't be any quality loss and thus you could get a high-quality output to listen to your favorite music on any device.
1-click Installation
Sidify "one click" installation allows you to quickly install the Sidify Windows programs without making any setup steps. After downloading Sidify Apple Music Converter on Sidify Download Center, you can double-click the .exe file and select "Install Now" to install Sidify program with 1 click.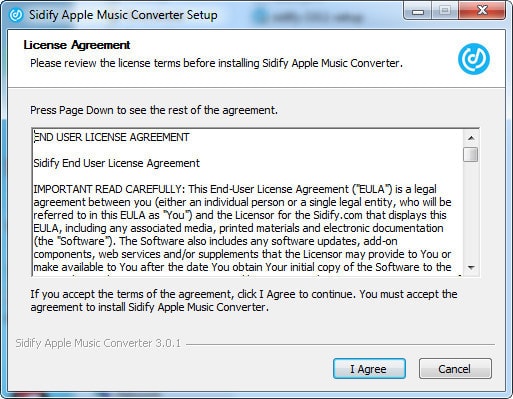 User Interface
The user interface of Sidify Apple Music Converter is quite intuitive. So no matter whether you are a newbie, you can easily figure out how to use it. The primary functions offered by the software is beautifully displayed at the top of the main interface.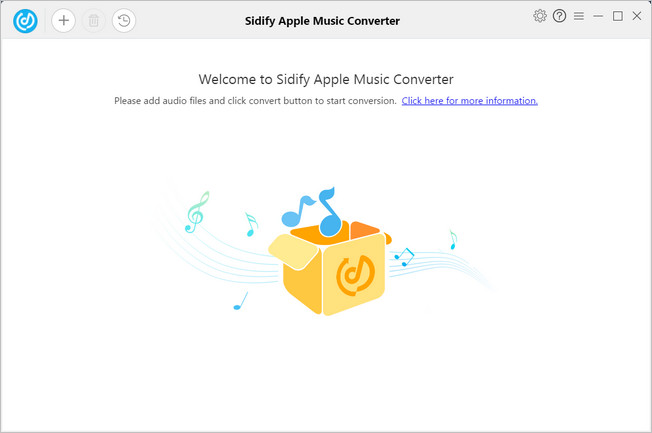 Advantages of Using Sidify Apple Music Converter
Some of the major advantages of using Sidify Apple Music Converter are as follows:

Amazingly Fast
It is the fastest DRM Audio converter tool in the market that can convert Apple Music and iTunes M4P music at an amazing speed of 20X faster than other ordinary software.

Batch Adding and Converting
This user-friendly tool supports adding files in batch by pressing "Ctrl+A" or "Ctrl+Shift" on keyboard. Once added file successfully, users can click "convert" to start a batch conversion. Besides, the Windows version of Sidify Apple Music Converter also supports directly dragging and droppoing music from iTunes to Sidify now.

Get DRM Free and Lossless MP3
Sidify Apple Music Converter can easily unlock the iTunes protected music & Apple Music, and convert them to the MP3 format. This MP3 format will be more compatible on other devices. Most importantly, the audio quality is maintained and this Sidify Apple Music Converter gives you Lossless DRM free MP3 audio.

Keep ID3 Tags
Once music are converted, you can get almost all ID3 tags including title, artwork, artist, track number for organizing your music library.

Support Multiple-languages
Now, Sidify program supports 26 languages, including Azerbaijani, Czech, Dutch, Danish, English, French, Filipino, German, Greek, Italian, Indonesian, Japanese, Korean, Lithuanian, Malay, Norwegian, Romanian, Russian, Slovak, Spanish, Swedish, Polish, Portuguese, Turkish, Simplified Chinese and Chinese Traditional. Now, we still welcome users to help us translate Sidify to your local language and get rewards.

High Compatibility
This software tool is fully compatible with Mac OS X 10.9-10.14, Windows10/8/7/Vista/XP and different versions of iTunes. It will be updated regularly for new version of Mac, Windows and iTunes.

Good Support
You'll get lifelong updates of the program you purchased and technical support from the customer service. You can even ask for money back within 60 days, if you are dissatisfied with its performance.
Final Words
Sidify Apple Music Converter has all the features what it requires to be crowned as one of the best iTunes DRM Audio converter. It does just about everything we had hoped for. So, we would suggest you to give Sidify a try for a quick and a hassle-free iTunes DRM Audio removal experience.
Try it for Free
Sidify Apple Music Converter is free to try and you can download the latest version of Sidify Apple Music Converter on Sidify website or on various download sites. You can unlock more features by buying a lifelong license for $39.95.
Tutorial: How to Convert Apple Music Tracks to MP3 on Windows?