Tidal Music Converter is a useful Tidal music tool to help Tidal Free, Tidal HiFi and HiFi Plus users to download and convert music from Tidal to MP3, AAC, WAV, FLAC, AIFF, or ALAC format. It supports 10X faster conversion speed and keep Hi-Fi and Master audio quality (limited to Tidal Hi-Fi or HiFi Plus subscribers) after conversion. Now let's learn how to register the program and how to use it to download Tidal music to your computer.

Download PDF User Manual of Sidify Tidal Music Converter for Mac
How to Register Sidify Tidal Music Converter for Mac
The program is user-friendly. After you purchase a license, you will receive a confirmation email, including your registration information.

Download and Install the latest version of Sidify Tidal Music Converter for Mac

Purchase Sidify Tidal Music Converter for Mac here
Step 1Navigate to the "Register" section on the left sidebar or you can open the menu button and locate the registeration window in the dropdown menu.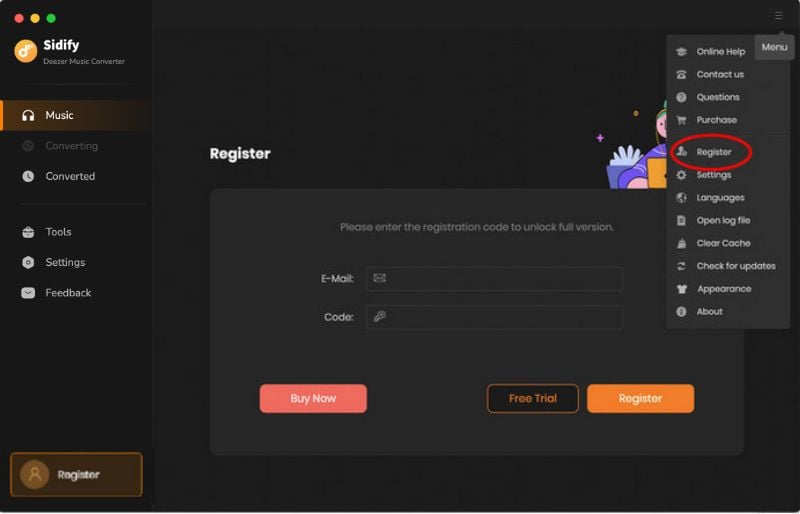 Step 2 To complete the registration process, please copy and paste your registration email and code, and then click on the "Register" button.
Note: The registration information is case sensitive. Plus, please do not add spaces before or after the registration info.
How to Use Sidify Tidal Music Converter to Download Music from Tidal on Mac Computer
Step 1 Launch Sidify Tidal Music Converter on a Mac, and choose one conversion mode as you like. (>> App Mode vs Webplayer Mode)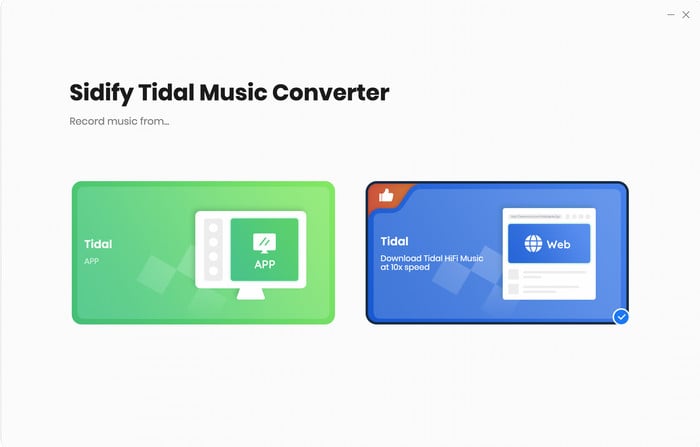 Step 2 In [App Mode], you can simply select the songs you want to convert from the Tidal app and drag them directly into Tidal Music Converter. The program will automatically detect and add the selected songs to the conversion panel for you.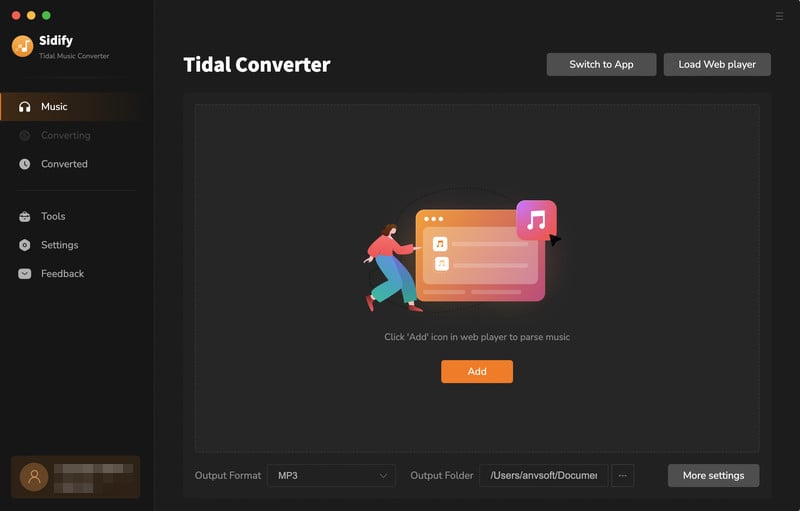 [Webplayer Mode]: From Tidal Webplayer window, navigate to an album, artist, or playlist and click on the orange "Click to add" button located on the right side of the window. This will open the Add window, which will display all of the songs available for that album, artist, or playlist.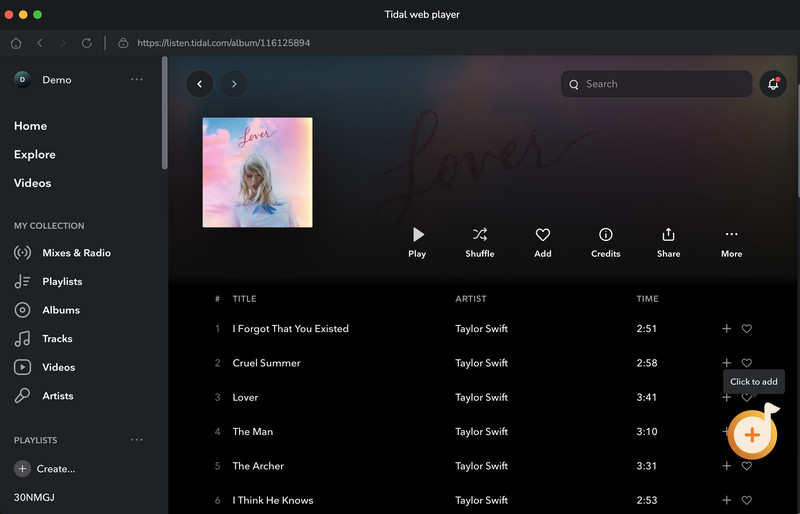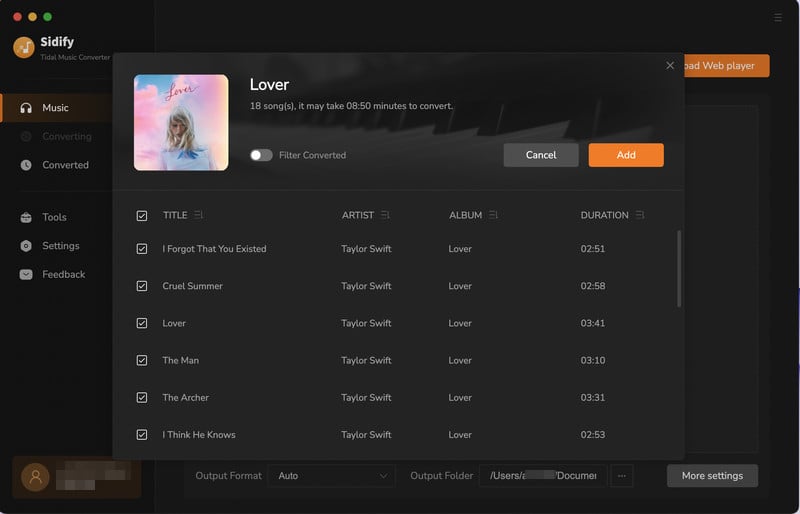 Step 3Head to the "Settings" tab at the left panel. Once there, you can customize the output parameters to your liking. You can also save the customized output parameters for future use.
Output Format: Auto, MP3, AAC, WAV, FLAC, AIFF, ALAC
Bit Rate: 320kbps, 256kbps, 192kbps, 128kbps
Sample Rate: 44.1KHz, 48KHz, 96KHz, 192KHz
Output File Name: Track Number, Title, Artist, Album, Playlist Index, Year
Output Organized (way): None, Artist, Album, Artist/Album, Album/Artist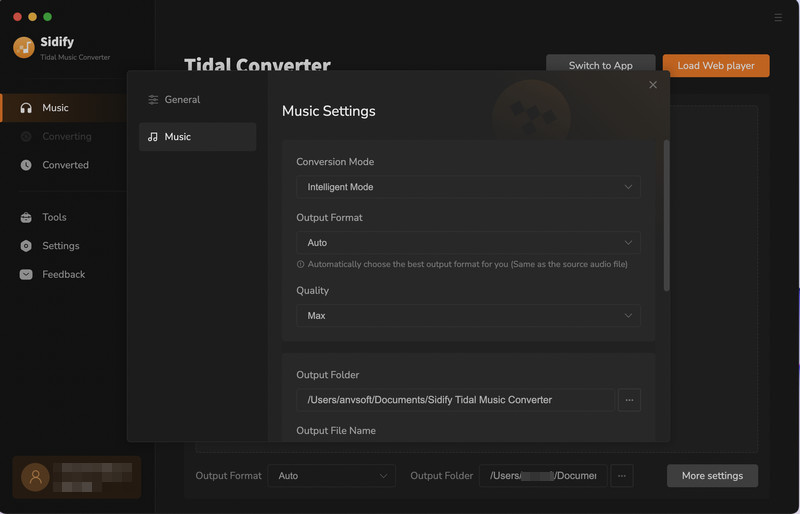 Step 4 After adding all of your desired songs to the conversion panel. You can delete those you don't want to download at these moment. And then initiate the conversion process by clicking on the "Convert" function.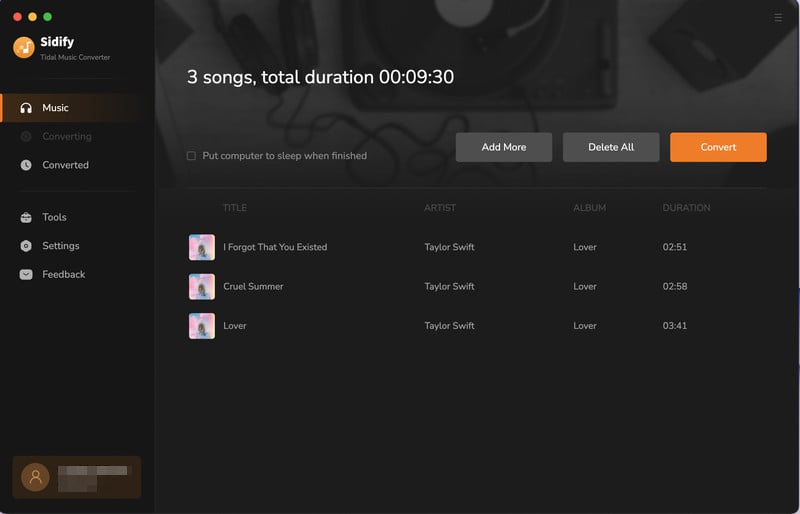 During the conversion process, the program will operate at a high speed of 10x to efficiently convert your songs into the desired format.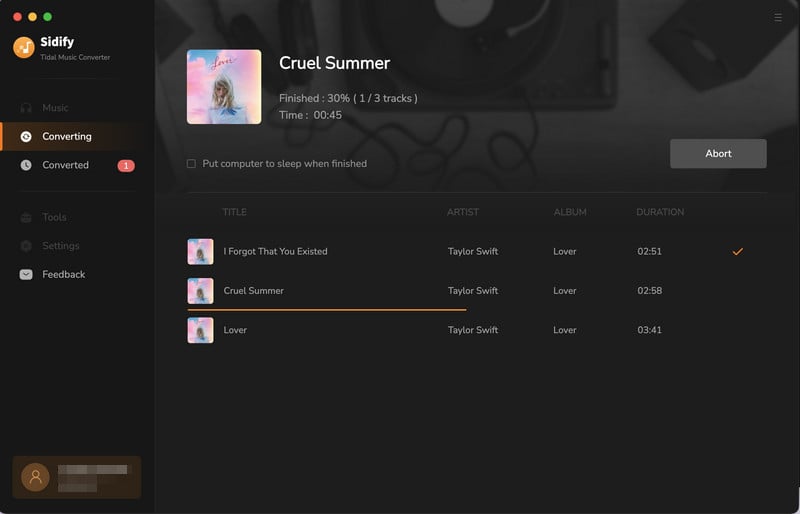 Step 5Once the conversion process is complete, you can easily find your newly converted Tidal music by clicking on the "Converted" tab. Here, you will be able to view all of your successfully downloaded songs in one convenient location.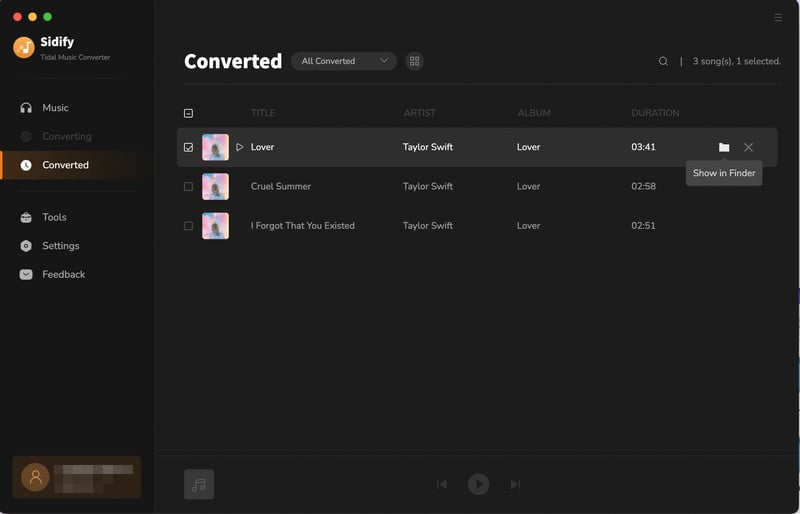 How to Convert Local Audio Files to MP3/M4A/FLAC/WAV/OGG/AIFF
Sidify Tidal Music Converter provides a versatile toolbox that includes features such as AA/AAX Converter, Format Converter and Tag Edit.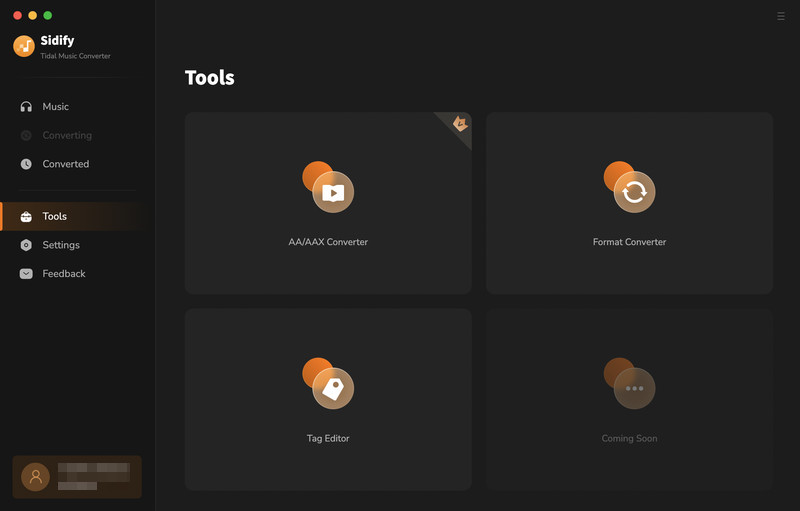 Simply click on "Tools" and select "Format Converter"to open the audio converter window. From there, you can effortlessly add your local songs and convert them into your desired format.
The "Format Converter" feature allows you to easily convert your local audio files into various formats such as MP3, M4A, FLAC, WAV, OGG, and AIFF. This enables you to enjoy your music collection on a wider range of devices.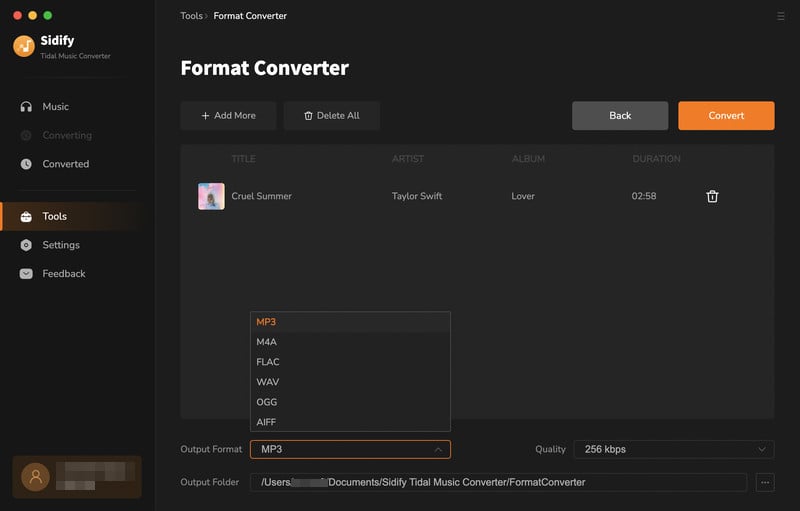 How to Use Sidify AA/AAX Converter on Mac
With an AA/AAX Converter embedded in the program, you can simply add audiobooks files from the computer and convert them to another format like MP3, M4A, and M4B.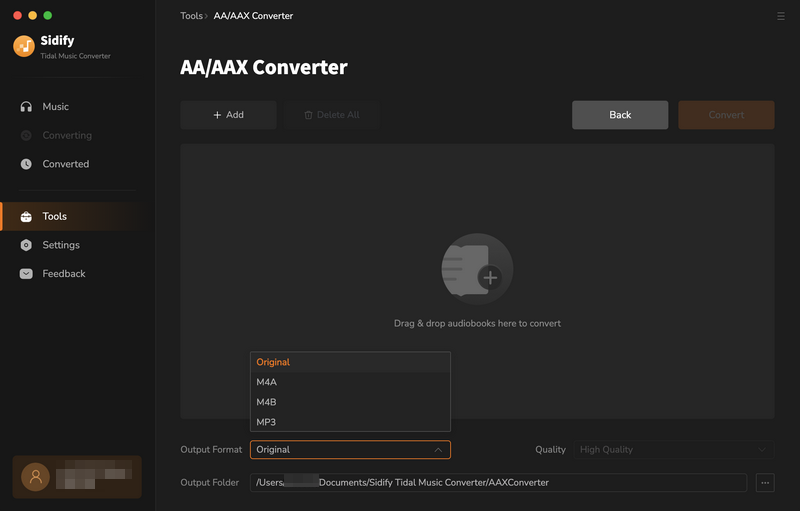 How to Use Edit Music Tags on Mac
With music tags editor tool, you can edit the metadata tags of your music files, including track title, artist name, album name, genre, album artwork, and more.
To access this feature, click on "Tools" and select "Tag Edit"to open the window. From here, you can quickly edit the metadata tags of your music files to suit your preferences.