Tidal and Apple Music Comparison: Which Is the Best in Your Mind?
Streaming music services have replaced the traditional digital music and led the trends of current music industry, among which Spotify is usually at the top of the list. And Apple Music, as the rising star, also takes the promising youth. Other popular music services like Tidal and Deezer, also have their own real originality and weapons against Spotify and Apple Music.
We have talked about the comparison between Spotify and Tidal, Spotify and Deezer, so today we are going to continue the detailed comparison between another 2 popular streaming music: Apple Music and Tidal. Do not know which one you should choose? Just focus on the comparison between Apple Music and Tidal to find a desirable one.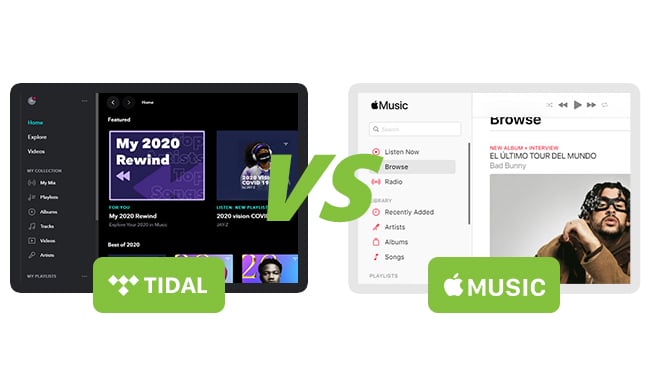 ---
Part 1: Apple Music and Tidal Side by Side Comparison
Now, let's look at the detailed differences and similarities between Tidal and Apple Music.
| | | |
| --- | --- | --- |
| | | |
| Monthly fee | Tidal Premium $9.99 / Tidal HiFi $19.99 | $9.99 |
| Family plan | Premium $14.99 / HiFi $29.99 for 5 family members | $14.99 for 6 family members |
| Student plan | Premium $4.99 / HiFi $9.99 per month | $4.99 per month |
| Free trial period | 30 days | 3 month |
| Music library | over 50 million | over 45 million |
| Sound quality (Premium) | 320 kbit/s in AAC for Tidal Premium / variable in FLAC, ALAC, MQA for Tidal HiFI | 256 Kbps in AAC |
| Offline listening | Yes, with paid subscription | Yes, with paid subscription |
1. Apple Music vs Tidal: Music Discovery
"Beats 1": You may find some great contents here that you have not heard before elsewhere and discover your favorite artists. It has an all-star cast of DJs like Frank Ocean, Pharrell William who offer an unique take on music, entertainment, pop culture, and etc. Beats 1 is also a radio channel to mix things up by offering special shows about music events throughout each month, including newly released album, new artists, a current or upcoming event.
"For you" is a section which recommends tracks, albums to you according to your listening habits. Apple keeps track of your searching history, what music you love, and your music library, so the more music you are listening, the more recommendations you will get. And if you want to listen to something new, you can click New tab to find the newly released tracks or albums.
"New Music Mix" is a personalized playlist of 25 new songs that Apple Music thinks you've never heard of, updated every Friday. Unlike Spotify's Discover Weekly playlist of old and new songs, New Music Mix includes only new songs.
"Connect" allows musicians to give their fans a closer look at their work, inspirations, and their world. Musicians can post songs and videos to enhance existing albums in their discography. And you can comment or like anything an artist has posted, and share it via Messages, Facebook, Twitter, and email. If you comment, the artist also can respond to you directly. For followers, it's simply effective to get a little closer to the bands you love.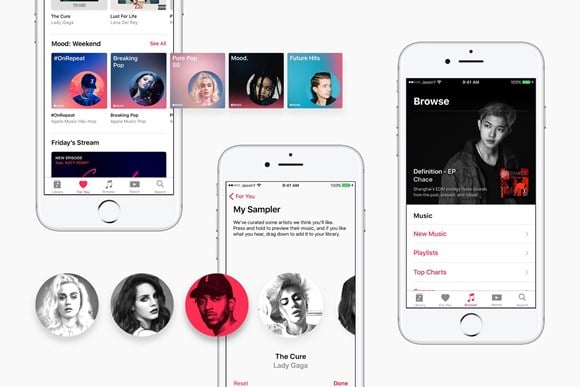 Tidal also has more emphasis on music discovery and recommendations, but it shows more simply and has no trick. It provides curated playlists, tracks, recommended hi-fi albums as well as top 20 charts and staff picks based on editorial slant. The curated playlists is the unique feature of Tidal. You'll find playlists handcrafted by the likes of Jay Z and Beyoncé along with playlists like "Future vs. Young Thug" that Tidal employees construct. And there is a Genres button on the left panel which shows the curated areas with playlists and recommended albums.
In addition to music, Tidal also offers up thousands of Full HD videos to browse, including music videos, interviews and behind-the-scenes footage. You may discover something new right here.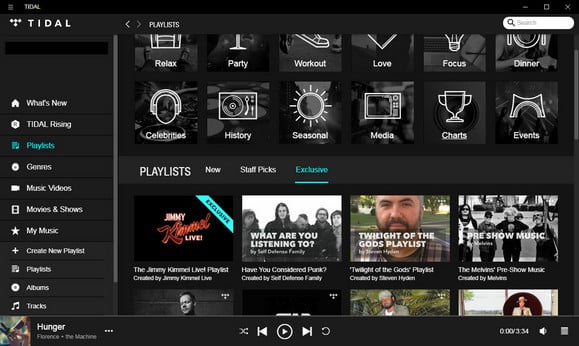 Verdict: Beats 1 is one of the exclusive benefits provided by Apple Music and other music services cannot be matched. As for the rest, Apple Music and Tidal are equally matched. Overall, Tidal's playlist selection feels like a mix of Apple Music and Spotify.
2. Apple Music vs Tidal: Audio Quality
The locally-saved Apple Music files are 256 kbps in AAC files, the same format and quality as tracks we purchased from iTunes. So unquestionably, Tidal is the winner in this round. The subscriber of Tidal HiFi at $19.99 per month has the access to lossless content which is not compressed and streams at CD quality (16bit, 44.1kHz FLAC files with a bitrate of 1411kbps). The standard $ 9.99 per month offers audio quality in 320kbps AAC audio, also much better than other streaming services.
Verdict: If you have good enough way or professional speakers to listen, Tidal HiFi at $19.99 per month is absolutely recommended and you can pay extra for the better CD-quality sound.
3. What Exclusive Benefits Apple Music and Tidal Offer?
So far, Apple Music boasts albums from Drake, Taylor Swift, Britney Spears, Frank Ocean, Future and more and it seems an good strategy to rankle Tidal, Spotify and other music streaming service over these years. If you're a fan of these artists, then this feature must be a game-changer. And Apple Music also offers the exclusive video content. With its integration with iTunes, the ability to browse and play tons of music videos make Apple Music stand out.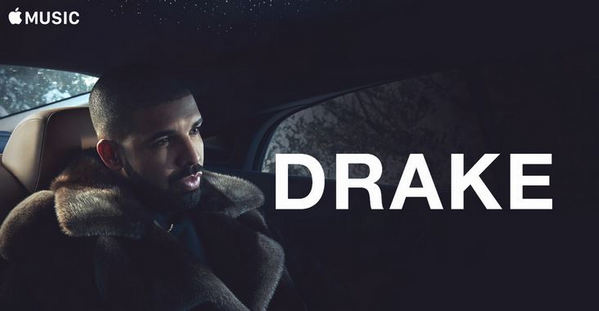 Tidal offers exclusive access to music from big name artists, the artists like Prince, Rihanna, Jack White, Beyoncé, and most recently Kanye West, have all shared new music exclusively on Tidal. Tidal is also one of the only places you can access the discography of artists like Prince and Neil Young. Prince's extensive catalog of music, an eclectic body of work that ranges from pop to jazz went Tidal exclusive in 2015.
Tidal also offers wide collection of music videos, concert videos, and even some original programming you can't find anywhere else.
"TIDAL X" is bridging the gap between artists and fans in unprecendented ways, from livestreamed concerts to more unconventional events. And Tidal also provides the access to purchase the live concert tickets of the exclusive artists like Beyoncé.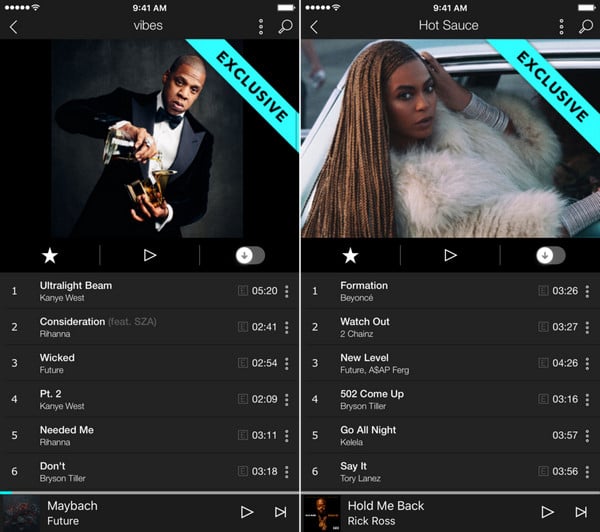 4. Does Your Sound Device Support Apple Music & Tidal?
Sometimes, the sound devices you own might decides which stream music service you should choose, on the contrary, the streaming music services you subscribe also decides you to choose the supported sound devices. At this point, Spotify has done the best job, because it supports the playback on nearly all sound devices.
A list of Apple Music supported sound devices: Homepod, Apple TV, Apple Watch and other more Apple products.
A list of Tidal supported sound devices: Chromecast, Sonos, Squeezebox, Android TV, and etc.
---
Part 2: Apple Music or Tidal – Which One You Should Choose?
In my opinion, Tidal is an elegant and unique existence, for example, it has its own distinct music genre like hip hop and R&B, and more tracks or exclusives produced in high quality but we have not heard before from other music streaming services. Secondly, I love the way Tidal works to find more music and its beautiful user interface. More importantly, the fantastic sound quality really impressed me, because the difference can be slightly told apart.
Because all of these services like Apple Music and Tidal basically have the same catalog of music, the same basic feature set, Apple Music might be your right choice if you have no particular pursuit, especially you are using iPhone and Homepod to listen to music.
But as a crazy music lover, Tidal is also my option to gain other more magic experience.
---
Extra Tips: Keep Songs Downloaded from Apple Music Forever
Wanna save your songs downloaded on Apple Music forever in case you cancel the subscription someday? Sidify Apple Music Converter helps you get downloaded Apple Music songs in typical format as MP3, AAC, FLAC or WAV with 100% original audio quality kept, thus you will never worry about your Apple Music data after canceling the subscription.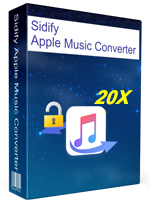 Key Features of Sidify Apple Music Converter

Convert Apple Music/iTunes M4P/audiobooks to MP3, AAC, FLAC or WAV.;

Preserve the quality of the original sound; Keep ID3 Tags and all metadata;

Fast Conversion Speed; Simple and innovative user Interface;

Highly compatible with the latest Mac/ Windows OS and iTunes.