Amazon Music Unlimited or Spotify: Which is Better?
Amazon just released Amazon Music Unlimited in October. As it's known to all, it's not the first time Amazon has offered a music streaming service. In June 2014, it released Prime Music with limited number of streaming tracks only available to Amazon Prime subscribers. But this time, Music Unlimited has a much larger catalogue of music and is open to everyone.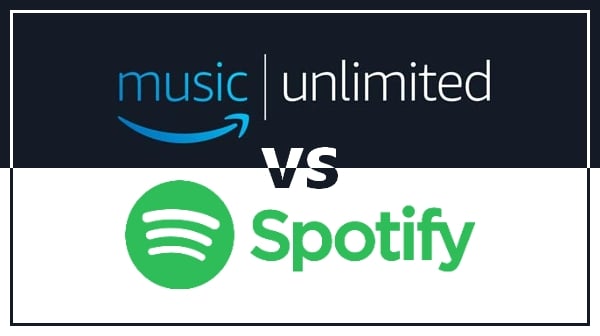 As there is already a large amount of music streaming services in the market, such as Apple Music, Spotify, Amazon has done a number of things to differentiate Music Unlimited from its competitors, such as competitive pricing options and Alexa integration that set it apart. If you keep wondering which one should you subscribe between Amazon Music Unlimited and Spotify, the following comparison you should never miss.
Price: How much do they cost?
Amazon Music Unlimited

A Music Unlimited membership will cost you $9.99/month;
If you are a Amazon Prime member, then the price would be $7.99/month or $79/year;
If you own an Amazon Echo device, you can get the service for just $3.99/month; (You can only use this membership on a SINGLE Echo device and it can't be transferred. If you have multiple Echo devices and want to use Amazon Music Unlimited with all of them, you'll need a regular individual membership.)
Family membership for up to 6 accounts is coming soon for $14.99/month or $149/year.
Spotify
Free but every few tracks you play, you will be forced to be interrupted by one or two short adverts. Some tracks are even not be playable. You can use the desktop and web interfaces, but the mobile app will only let you listen on shuffle mode or pre-made playlists;
A Spotify Premium membership will cost you $9.99/month;
Family subscription plan for up to 5 accounts will cost $14.99/month;
Students who have signed up through UniDays or NUS Extra can get a discounted membership for just $4.99/month.
Place: Where are they available?
Amazon Music Unlimited is available in 4 countries so far.
United Kingdom, United States, Germany and Austria.
Spotify is available in at least 60 countries.
Asia Pacific: Australia, Japan, Hong Kong, Indonesia, Malaysia, New Zealand, Philippines, Singapore, Taiwan.
Europe: Andorra, Austria, Belgium, Bulgaria, Cyprus, Czech Republic, Denmark, Estonia, Finland, France, Germany, Greece, Hungary, Iceland, Ireland, Italy, Latvia, Liechtenstein, Lithuania, Luxembourg, Malta, Monaco, Netherlands, Norway, Poland, Portugal, Slovakia, Spain, Sweden, Switzerland, Turkey, United Kingdom.
Latin America and the Caribbean: Argentina, Bolivia, Brazil, Chile, Colombia, Costa Rica, Dominican Republic, Ecuador, El Salvador, Guatemala, Honduras, Mexico, Nicaragua, Panama, Paraguay, Peru, Uruguay.
North America: Canada, United States.
Unique Features: What make them outstanding?
Amazon Music Unlimited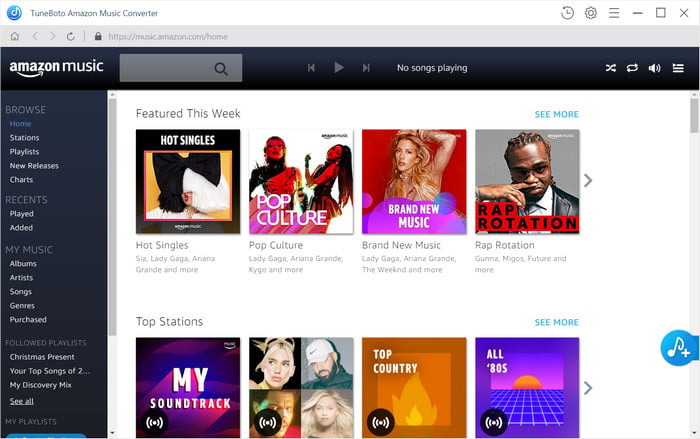 1) Ask Alexa:
Amazon is pushing the service's integration with Echo and the Alexa voice assistant. Not only do Echo owners have access to a cheaper version of the service, they can request songs using just their voices. They can stream a specific song, artist, album, or playlist, and Alexa can even pull up the "latest song" from an artist or play music based on mood, time, activity, etc. Alexa can also find songs from snippets of lyrics.
2) Side-by-Side:
Amazon Music Unlimited also offers a unique feature called Side-by-Side, which pairs artist commentary with selected tracks from the their catalog. The company says it is launching with a few dozen Side-by-Side features, including from artists such as The Chainsmokers, Jason Aldean, Lindsey Stirling, Sting, Norah Jones, One Republic, and Kongos, with more to come in the future. Readers of a certain generation might liken this feature to an updated take on MTV's Unplugged or VH1's Storytellers.
Spotify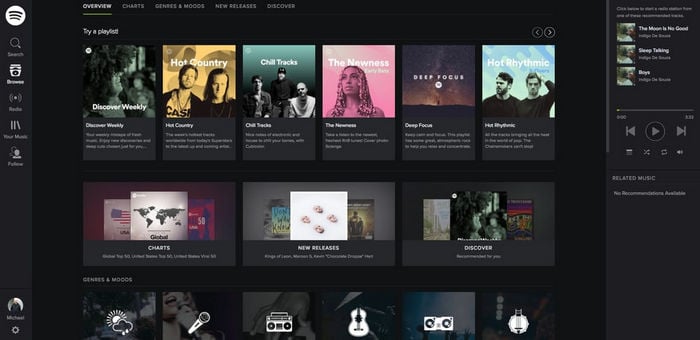 1) Discover Weekly
Discover Weekly, which is an automatically curated playlist of songs that it thinks you'll like based on your listening habits, serving up a personalized playlist full of artists you probably haven't listened to before. It's updated every Monday morning. The more you listen with Spotify, the more accurate this playlist will be to suit your taste. According to user's experience, they've always liked what they've heard from Discover Weekly.
2) Release Radar
A new playlist that drops every Friday. The personalised mixtape, which sits in the Discover section, will offer a collection of brand-new releases from artists you follow or listen to regularly. Spotify says it'll also throw in some "new discoveries" which, similar to Discover Weekly, are based on your listening habits inside the app.
Conclusion
If you already have an Amazon Prime membership or have bought an Echo speaker or Echo Dot, it could definitely be worth it because of the cheaper monthly cost compared to Spotify.
Spotify on the other hand is available almost everywhere and offers a free tier. It's worth noting that while the free tier still lets you listen to Spotify's entire 30 million strong music catalogue, if you can stand the limitations. But Spotify's service is incredibly easy to use, it sounds good and it has some incredibly useful music discovery features. What's more, with the following Sidify Music Converter, you can save all your Spotify tracks and playlists forever.
---
1. How to Save Your Spotify Tracks & Playlists Forever?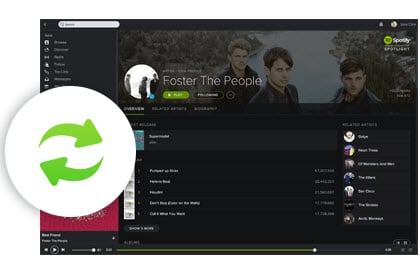 As we all know, all of the Spotify tracks will disappear or become unplayable after cancelling your subscription. Somebody will ask that is it possible to save songs from Spotify and keep Spotify tracks, albums or playlists forever? The answer is "Yes".
Simply use software like Sidify Music Converter for Spotify (Mac version | Windows version), a powerful Spotify music converter to download spotify songs. And all ID3 tags and metadata will be kept after conversion. When you convert one of those tracks to plain MP3, AAC, FLAC or WAV formats, it's yours forever and won't disappear if you cancel your subscription.
2. How to Save Your Amazon Tracks & Playlists Forever?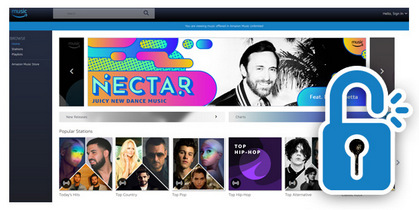 Though Amazon Music Unlimited, with its large music library and lower cost, is an ideal platform to listen to music, the downside of it is that its songs can only be accessed and played within the Amazon Music app.
Amazon Music Converter is a powerful Amazon Music Converter which is able to download songs from Amazon Music Unlimited to MP3, AAC, WAV, and FLAC for offline listening.