Comparison: Spotify Free vs. Spotify Premium
There have two main tiers of Spotify: Free and Premium ($9.99 per month). And they each offer different capabilities and limits, depending upon which device you are using to access Spotify. Before you decide to subscribe Spotify, you may need to find out what are the differences between Spotify Free and Spotify Premium, and why the Premium version is worth your money.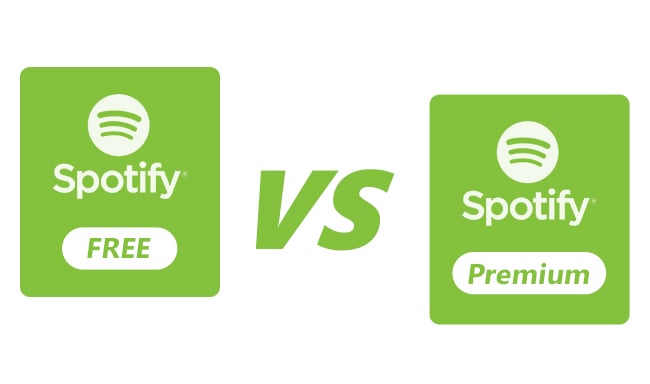 1. Price
The price must be the most obvious difference. Spotify Free, like its name, is free for everyone. Of course you will lose some rights that Premium subscribers have, instead. If you subscribe to Premium, then it will cost $9.99 per month. Good news is, you have a one-month free trial to try Spotify Premium before you decide to subscribe it.
2. Features
Spotify Free is supported by ads. Every few tracks you play, you will be forced to be interrupted by one or two short adverts, which will also break your pleasure that you get from the music. Some tracks are not be playable. You can use the desktop and web interfaces, but the mobile app will only let you listen on shuffle mode or pre-made playlists.
Upgrading to Spotify Premium will remove all adverts so you can listen the music without any interruption. Furthermore, you can enjoy whatever track you want to listen via any Spotify interface (desktop, web or app). Another benefit is a Premium subscription allows you to download up to 3,333 tracks on up to three devices for offline listening.
3. Audio Quality
Spotify Free provides 96 kbps as the standard bitrate for mobile, then jumps to 160 kbps for desktop and web player 'standard quality' and 'high quality' on mobile. If you subscribe Spotify Premium, you'll get 320 kbps which is 'high quality' on desktop and 'extreme quality' on mobile.
Summary
For better understanding, the following image shows clearly the differences between these two versions of Spotify.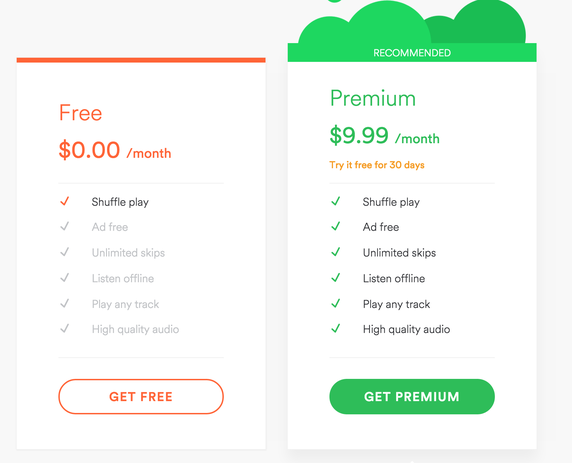 Although you have subscribed Spotify Premium, it doesn't mean you own the music downloaded. So if you want to save the songs forever, you will need a special Spotify music converter. We highly recommend Sidify Music Converter for Spotify.
Sidify Music Converter for Spotify (Mac)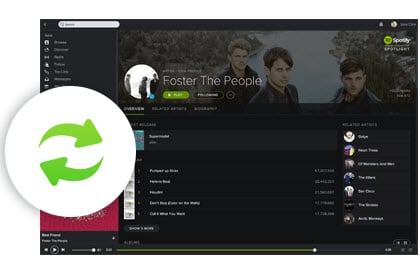 In common sense, it is impossible to extract MP3 files from Spotify music. We can not download Spotify songs for enjoying on car player. This is the result of the limit of DRM. Sidify music convert for Spotify can remove DRM of the Spotify songs. It is very easy to use. It helps convert them to MP3/AAC/WAV/FLAC in a faster speed without losing any quality. In that way, we are able to enjoy the Spotify even we are offline. We can play the Spotify songs on car player or other devices as long as they support MP3/AAC/WAV/FLAC.
Extra Recommendation
Not only Spotify have DRM. So does iTunes video. In order to removing DRM from it, here recommends M4VGear DRM Media Converter. It is a powerful iTunes video converter which can convert M4V to MP4 or other popular format. In that way, you can freely play iTunes video on non-Apple devices.